This is our story
We were born with one passion, with one aim, with one desire. To use technology the way it should be used. To use technology to open up education, and in particular financial education, to whoever needs it regardless of their income, wealth, race, sex, religion or location.
We wanted to use technology to empower individuals to develop themselves through financial expertise, organisations to improve their performance through enhanced human capital and ultimately communities and families to benefit as a result.
We're on target and since our birth we have had the privilege of working with and learning from inspirational individuals and organisations from all 4 corners of the world in countries as varied as the UK in the north, Singapore in the east, South Africa in the south and the Cayman Islands in the west.
We're only part way through our journey but we're doing better than we expected. The best is yet to come though,
Education + Technology = Ethical Empowerment.
Thank you for being part of our story.
Our vision and founding principles
The ExP Group's brand is unique in many ways.
Our corporate identity has the "ExP person" right in the centre to emphasise our people concept. Our vision and founding principles were built into our name to ensure that we remain focused on what we really stand for.
"ExP" is pronounced "E ex P" but it originated "E" multiplied by "P".
E is for EdTech
We are an EdTech (Education Technology) company and our focus will always be on innovative education solutions.
E is for Entertainment
We will be entertaining in our approach to the delivery of our products. It will be a fun place to work.
E is for Environmental
We will pledge to be environmentally friendly in running our business.
P is for People – our clients
We will partner with our corporate and student clients to help them achieve their educational objectives.
P is for People – our team
We will recruit, develop and learn from team members who will help us grow to be the best in our industry.
P is for Professionalism
Our approach to every facet of our business will be one of professionalism.
Success at the European
Business Awards
The ExP Group were honoured to be selected as a National Champion in the European Business Awards, sponsored by RSM.
This independent Awards programme is designed to recognise and promote excellence, best practice and innovation in the European business community.
The Awards highlight and promote examples of organisations that achieve outstanding results across a variety of disciplines – from environmental concern to customer focus – results that set them apart as leaders in Europe.
The European Business Awards is supported by a 40 strong European Judging and Advisory Panel including leading politicians, academics, media owners and business luminaries. The esteemed panel of judges were looking for organisations who exhibited innovation, business excellence and sustainability.
John Casey, HSBC Head of Commercial Banking, Europe says
"The European Business Awards provide a perfect opportunity to recognise the best of European business and their successes over the past twelve months. These companies have displayed an impressive ability to thrive despite challenging economic conditions, pursuing growth and creating prosperity. Their recognition is highly deserved, through the European Business Awards their success – and the stories behind that – can be shared across the wider business community. We look forward to celebrating alongside these inspirational businesses."
Petar Stoyanov, former President of Bulgaria
"This event inspires and stimulates European Business to reaching exacting criteria, not only annual turnover and sales count, but also factors with high social importance – what we call business ethics."
All of us here at the ExP Group are proud and honoured to have our hard work and success recognised in such a leading Awards programme. We thank our partners, clients, students as well as our wonderful team for their support in helping us to obtain such a prestigious achievement.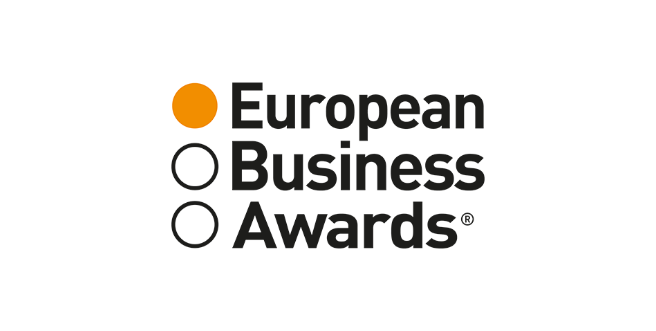 We serve some of the world's leading organizations