Embedding Professional Qualifications
MAXIMISE THE VALUE TO YOUR STUDENTS
Embed progression to world renowned Professional Qualifications within your students' current studies by utilising ExP's accredited eLearning programmes.

Acca
Association of Chartered Certified Accountants
The world's largest accountancy body with nearly 700,000 members and students.

CIMA
Chartered Institute of Management Accountants
The largest and most prestigious professional body of management accountants.
Learning Technologies
SUPPORTING YOUR STUDENTS WITH OUR CUTTING EDGE TECHNOLOGY
Access the very latest cutting edge technology to fully engage your students.
Our experienced in-house tech team create unique ePlatforms to fully satisfy your university needs.
Modern, interactive and user friendly learning experiences.
Fully responsive platforms which work on PC, tablet and mobile.
Complete on-the-go micro and mobile learning experiences for you and your team.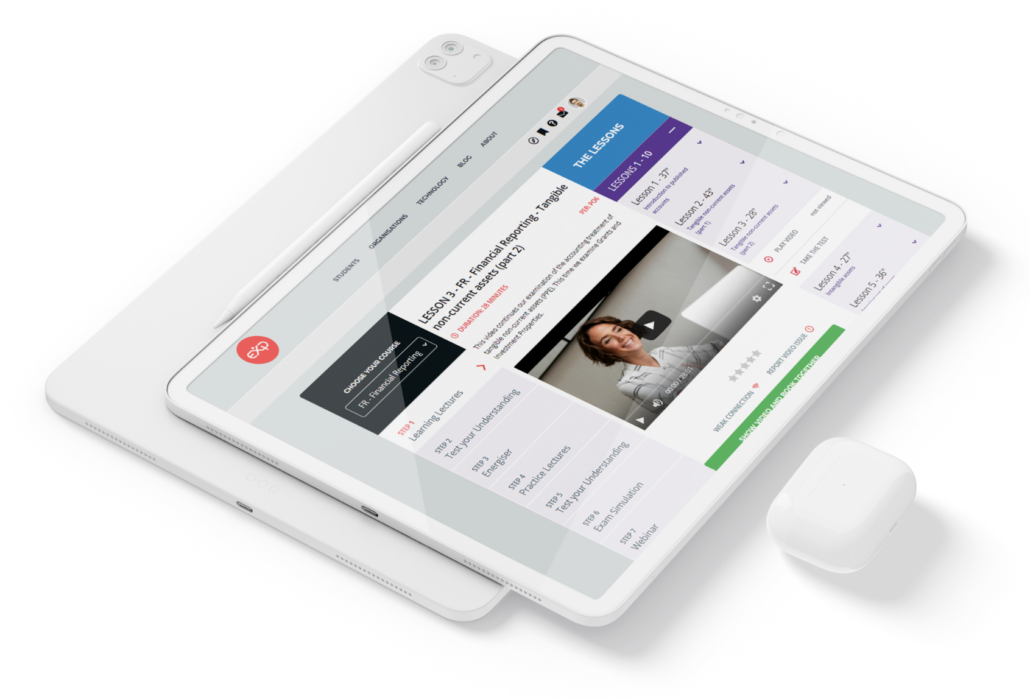 eLearning Strategy
SUCCESSFULLY IMPLEMENTING YOUR VISION
Work with the experts to ensure your eLearning vision for your school or university is designed and delivered in the most effective and cost efficient way.
Our expert team will work closely with you to ensure your vision turns into a deliverable reality.
The latest innovative yet practical solutions are used which provide you with tangible results.
Tailor made processes are designed so that they fit in with how you and your team work.
Advanced analytics are built in to ensure you can track the success of your strategy.
Communication and engagement
We can work with you on marketing and communication strategies to ensure successful end user participation.