Professional Qualifications
The ultimate proof of finance and business skills
ACCA
The world's largest
accountancy body with
nearly 700,000
members and
students.
CIMA
The largest and
most prestigious
professional body
of management
accountants.
CMA (USA)
The global benchmark for accounting and finance professionals working in business.
CertBa
Introductory level
qualification covering
core finance and
business
competencies.
DipIFR
A diploma ensuring
updated knowledge
on International
Financial Reporting
Standards.
FIA
Introductory level
qualification covering
financial and
management
accounting.
Tailored eLearning
GETTING EXACTLY WHAT YOU WANT
We'll work with you to develop your vision into a successful eLearning strategy.
Our experienced educational designers will create the exact course that you want.
Pre-course eSelection and post-course eTesting fully integrated if required.
We can provide you with tailored content or make your legacy content eLearning friendly.
Full management information
Integrated real time management tools for you to assess the engagement and progression of your team.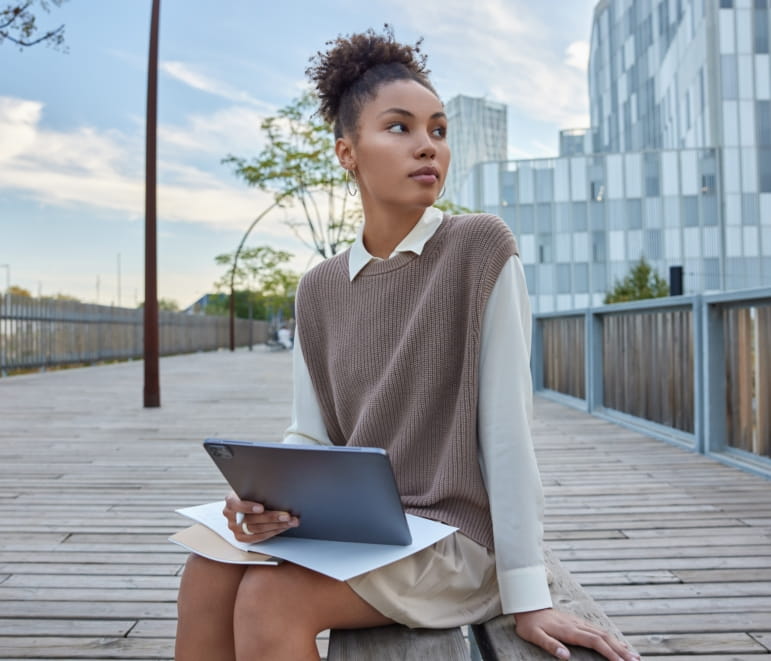 Digital Learning Technologies
Delivering your content using our cutting edge technology
Access the very latest cutting edge technology to fully engage your learners.
Our experienced in-house tech team create unique ePlatforms to fully satisfy your needs.
Modern, interactive and user friendly learning experiences.
Fully responsive platforms which work on PC, tablet and mobile.
Complete on-the-go micro and mobile learning experiences for you and your team.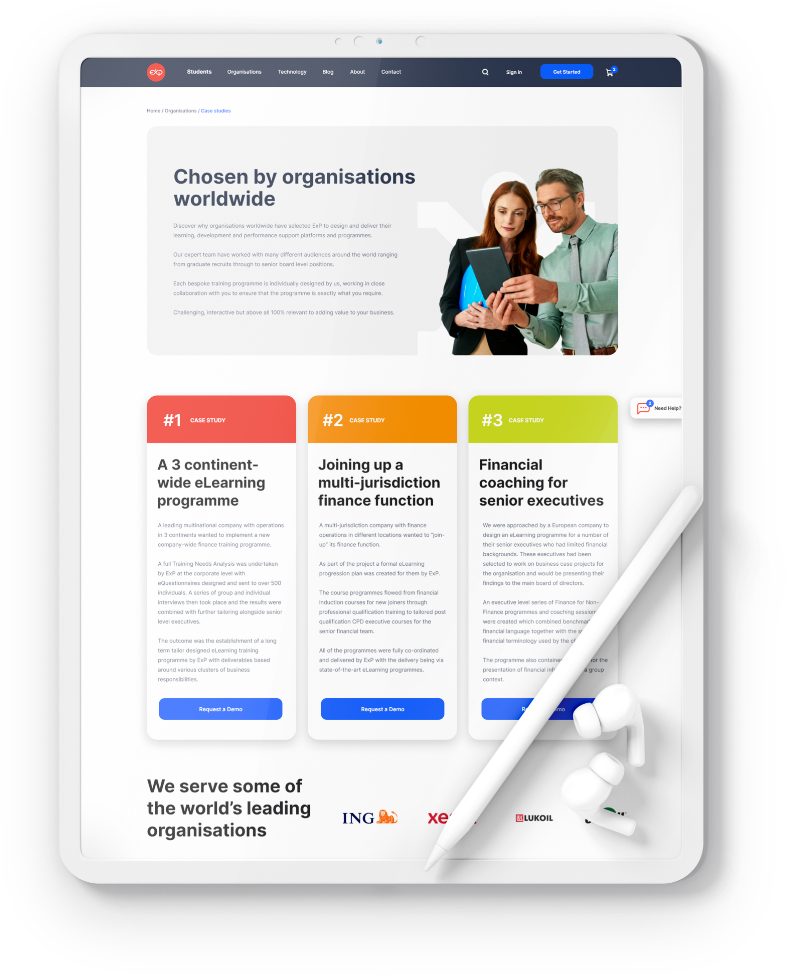 We serve some of the world's leading organizations