After 118 years Barclays are saying farewell to pwc.
After getting to know each other 118 years ago in 1896 it's looking like pwc's relationship with the Barclays banking group is coming to an end.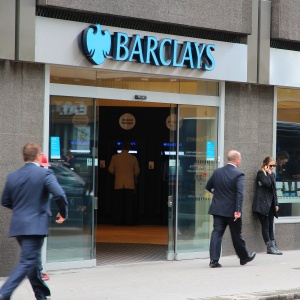 Barclays has just released their 2013 Annual Report and the Report highlights that they are putting their audit out to tender and pwc will not be invited to tender.
They put this down to several reasons including being "mindful of investor sentiment regarding external audit firm tendering and rotation" and the fact that "2014 is likely to see new regulation in this area both from the UK Competition Commission (implementing its decision to mandate tendering at least every 10 years) and the European Union (requiring audit firm rotation at least every 20 years)."
Barclays is one of pwc's major clients and the fees received by pwc were pretty significant.
In 2013 the total audit and non-audit fees paid to pwc by Barclays amounted to £45 million.
Interestingly, the non-audit fees paid to pwc represented 28.5% of the audit fee.
Allowable non-audit services are pre-approved up to £100,000, or £25,000 in the case of certain taxation services. Any proposed non-audit service that exceeds these thresholds requires the specific approval from the Chairman of the Audit Committee before pwc can be engaged.
Barclays said that during 2013 the Chairman of the Audit Committee scrutinised all such requests for approval, particularly those that concerned taxation-related services, and two requests for approval were declined.
Whilst losing the Barclay's audit is no doubt a £45 million disappointment to pwc, it's fair to say that the other accounting companies are looking forward to the opportunity of tendering for a £45 million audit.