It's 225 years old and has just given birth to a beautiful newly born one pound baby.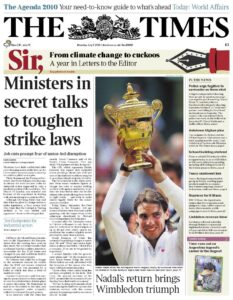 The Times newspaper in the UK is one of the oldest in the world. It was first published in 1785 and for 219 years until 2004 it followed the traditional route of quality journalism delivered via a "broadsheet" newspaper.
In 2004 certain traditionalists were shocked when the newspaper moved to the smaller compact size favoured by the tabloid papers. This move proved to be successful though and the new size appealed to both the younger generation and commuters who no longer had to try to read their paper without upsetting the person next to them.
This was a good example of a successful adjusting of the product component of the marketing mix.
The Times has had one of the better newspaper websites and last week they completed their transition so that their website no longer has any free content. Instead, readers now have to pay £1 to read the online version of the newspaper. The "product" costs the same whether it is a paper version or an electronic version.
From mid June users were asked to register free to read articles but from last week when you clicked through you were greeted with the following: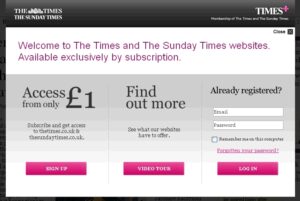 Reports suggest that since the requirement to register was brought in last month the viewing figures of the website have almost halved.
The requirement to pay for viewing will no doubt cause viewing figures to drop even further.
The paper's owner, Rupert Murdoch's News Corp, will be expecting viewing numbers to fall but importantly for them they believe that charging for content will enable them to continue at the forefront of quality journalism.
There are also reports that the Sun and the News of the World, two other UK titles in the News Corp portfolio, will also disappear behind a website paywall. These papers are more "down-market" than the Times so it will be interesting to see how this will work.
The traditional newspaper street vendor's call of "Read all about it, read all about it" may soon become "Read all about it either in this newspaper or the online version for the same price". But then again will there be any paper newspapers being sold in a few years or will it all be electronic?