Causing a bit of a stink…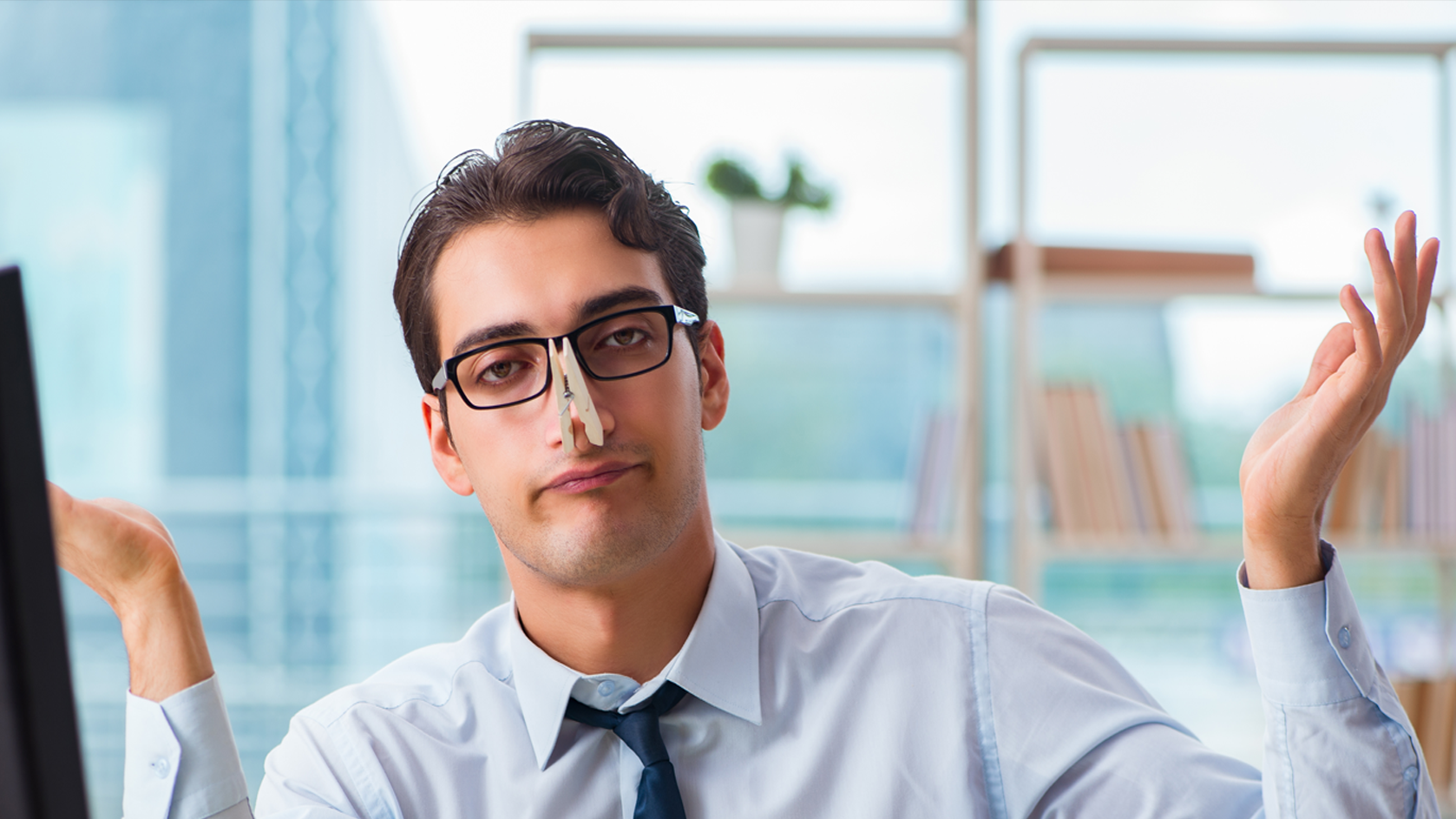 There's no room in the modern workplace for bullying and intimidating work colleagues.
Companies should have anti bullying practices in place and in most countries around the world there are laws to protect people who are being bullied.

The Oxford dictionary defines bullying as seeking to "harm, intimidate, or coerce someone perceived as vulnerable" but in some situations it's difficult to decide whether or not an activity is actually bullying.

Over in Australia a worker claimed that he was bullied by a colleague who repeatedly broke wind at him.

David Hingst claimed that his ex-colleague Greg Short would "lift his bum and fart" on him up to 6 times a day.

Mr Hingst didn't take this well and sued his former employer for A$1.8m (nearly £1m).

Now, let's pause here for a moment and hold our breath.

Bullying in the workplace is clearly wrong but claiming damages of nearly £1 million when somebody breaks wind in front of you does seem a bit steep.

Mr Hingst was adamant though and last year took his case to the Supreme Court of Victoria.

The Court found that there was no bullying.

Mr Hingst didn't agree with the decision and appealed against it and last week the appeal was heard by the Court of Appeal.

Mr Hingst reportedly told the Australian Associated Press that "I would be sitting with my face to the wall and he would come into the room, which was small and had no windows. He would fart behind me and walk away. He would do this five or six times a day".

Mr Short, the alleged perpetrator of this "crime" had said that he may "have done it once or twice" but denied doing it with the intention of distressing or harassing Mr Hingst.

Alas for Mr Hingst, the Court of Appeal rejected his appeal and found there was no bullying.

Mr Hingst though isn't taking this sitting down and reportedly has said that he plans to appeal to the High Court.