A €40,000 pudding…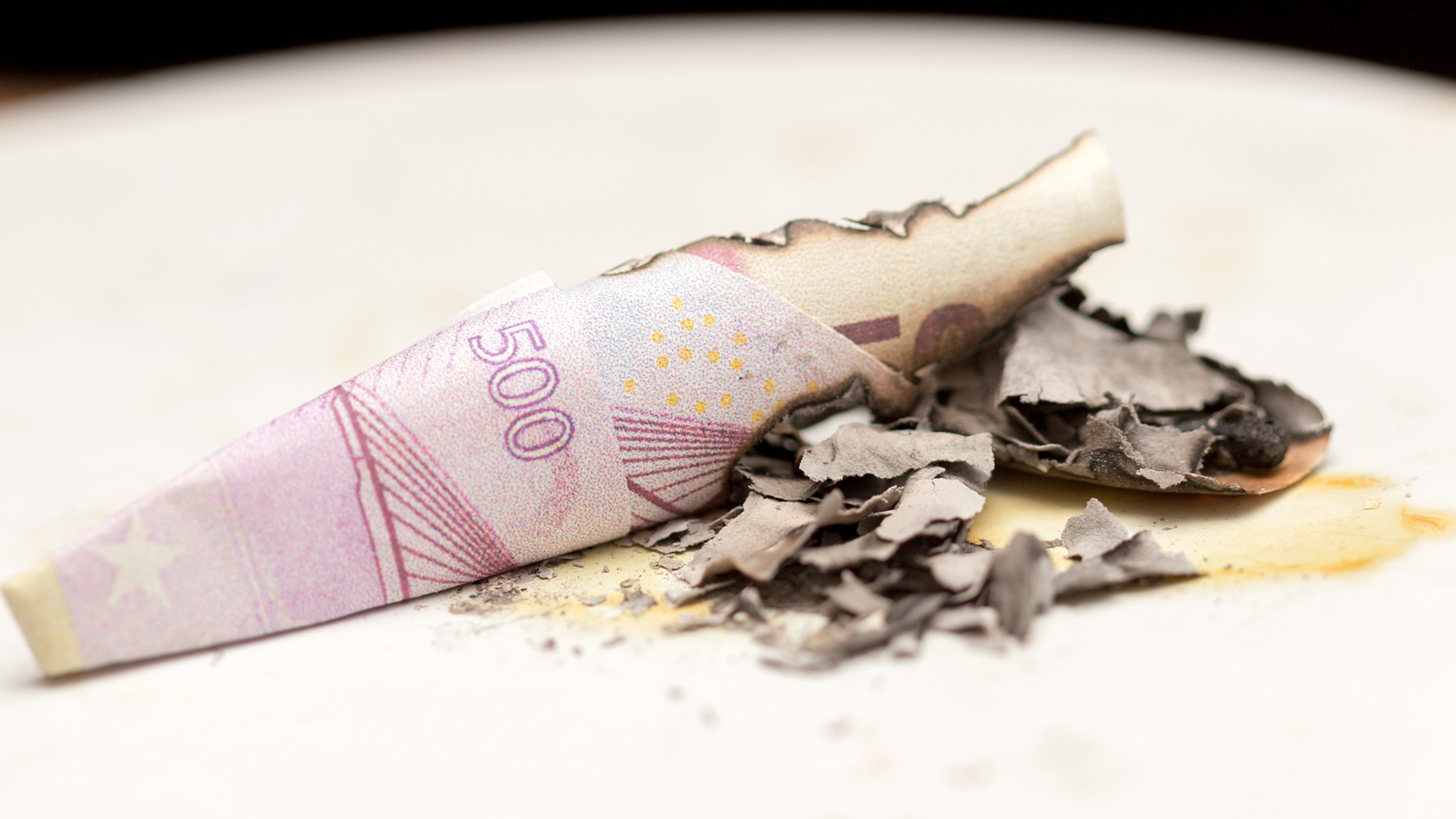 If you're gong to hide cash then I guess hiding it in the oven may not be a good idea.
Alberto Vazzoler used to be a dentist. He moved on from that but his new activities were allegedly far from legal as he's currently on trial in Italy accused of money laundering.
Money Laundering is where "dirty" illegally obtained money is "washed" and then reintroduced into general circulation as clean money. In simple terms, criminals disguise the method of obtaining the money from criminal activities to make it look as though it was derived from legitimate sources.
Now although Mr Vazzoler was a dentist, he's been accused of making serious amounts of money by way of laundering more than €46 million for criminals across Europe.
Together with his accomplices, he's been accused of channelling funds through various off shore tax havens and amongst other things, "cleaning" some money by way of converting cash into gold.
His girlfriend, Silvia Moro, has also been charged with money laundering.

Details of some expensive cooking emerged during a court session last week when an investigator told the course that Ms Moro sent a WhatsApp message to her sister saying "I've done a stupid thing. I put a strudel in the oven to cook where €40,000 was hidden."

Although a cost of €40,000 would probably make the strudel the most expensive pudding in the world I guess that the couple have more pressing things on their minds now they are in court charged with money laundering and tax evasion which could result in a lengthy prison sentence.