Are Go-GO Hamsters skimming into my Christmas shopping?
My 9 year old niece is a lovely girl and has some great characteristics. One of my favourites is that she's a determined little girl who knows exactly what she wants! Christmas is fast approaching and top of her Christmas present list this year is a "Go-Go Hamster".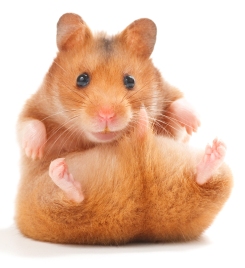 For those of you outside of the UK you may not have heard of these toys. They are small battery operated hamsters with a retail price of £10. They are the latest must have toys for Christmas. I was determined not to leave Christmas shopping until the last minute this year and went off in search of some Go Go Hamsters. A slight problem however in that the shops have sold out of them! The big chains such as Toys R Us have sold out and even exclusive Hamleys in London has sold out.
A quick look on certain websites such as E-bay however shows that it is in fact possible to buy Go Go Hamsters. Some are being sold for more than £50 which when comparing to their retail price is a hefty mark up.
Anyway, back to ACCA Paper F5 and CIMA P2 and what exactly does my Christmas shopping list have to do with these papers? Students should be aware that Price skimming is where prices are set at a high price to catch customers willing and able to pay the price. Are we seeing an unofficial price skimming approach by individuals selling Go Go Hamsters?? Some may argue that it is simply individuals taking advantage of supply and demand and selling at a profit. The important thing for paper F5 though is to be aware of the concept of price skimming as well as all the other pricing strategies that a company can adopt (if you've forgotten then have a quick look at pages 14 and 15 of our ExPress notes).
In conclusion, I won't tell you whether I actually bought a Go Go Hamster or not in case a certain 9 year old niece is studying F5 at an early age….