Are Manchester City just copying Manchester United?
Manchester City may have won the Premier league yesterday and beaten Manchester United into second place but are they simply copying the red team of Manchester?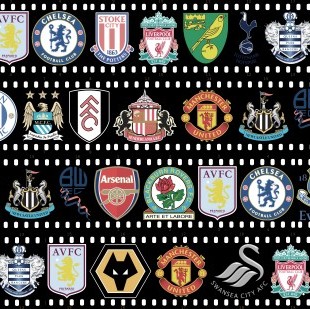 Manchester United shirts are currently made by Nike whilst Manchester City shirts are made by Umbro.
Umbro also sponsored the England kit and the brand has been around for many years. In fact its first major football kit was made for Manchester City back in 1934.
Manchester City though recently announced that next season their shirts would be Nike shirts rather than Umbro shirts. Was this a case of Nike paying lots of money to take the shirt deal away from Umbro?
No, in fact it was a clever strategic move by Nike as Nike in fact own Umbro.
The Umbro company (and brand) was purchased by Nike in 2008 so why the change from Umbro to Nike next season?
Well, Umbro is well known in the UK but doesn't have the global recognition that Nike does. Now that Manchester City are becoming more globally attractive (i.e. because they are now winning trophies) Nike has decided to roll out the big Nike brand and its associated global footprint. As a result from next season the globally recognised football club will have their kit made by the globally recognised sportswear brand. A nice fit in more ways than one.
So, both Manchester clubs are now wearing Nike shirts. Is this a sign of things to come and will we see a combined Manchester team which is managed by Sir Alex Mancini and the games take place at the City of Trafford Stadium?
Somehow, I just don't think that's going to happen…