Are the BRIC nations building a wall?
10 years ago today the term "BRIC nations" was introduced by Jim O'Neill of Goldman Sachs
It represents an acronym for the 4 largest developing countries that have the potential to become some of the world's most influential economies and whilst the people of Burundi, Rwanda, Iceland and Costa Rica may well hope that one day their economies will become powerhouses it's the nations of Brazil, Russia, India and China that are leading the way.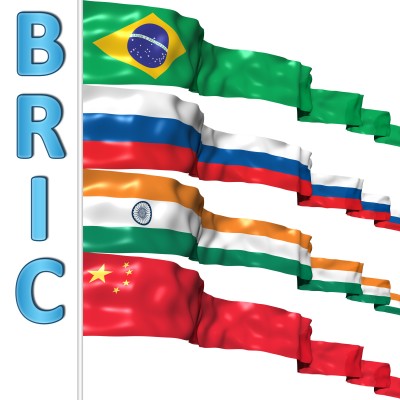 The BRIC nations represent over 40% of the world's population and it's estimated that China will have more middle income families than the US by 2013 and India will have more by 2020.
If you think about it that's a lot of middle income families that will be wanting to buy a lot of middle income products.
There has been an interesting trend though and that is that many companies saw the BRIC nations as the "factories" of the world where products would be produced. Some also saw a huge market opportunity where European and American firms could target sales as these nations became wealthier. Manufacturers of middle income products such as electronics equipment and cars were no doubt licking their lips in anticipation.
There has however been a movement towards intra-BRIC trade. For example, India and China are major importers of energy whilst Brazil and Russia are big exporters of resources.
As a group the BRIC nations are becoming more economically mature but is there a new challenger to the BRIC nations?
Well up step CIVETS, a group of countries that represent 8% of the world's population and whilst the acronym isn't as catchy as BRIC, the CIVETS group have combined economies that are growing faster than the BRIC nations and have suddenly caught the attention of a lot of investors.
For those of you that are good at geography see if you can guess what CIVETS stands for…
It's Colombia, Indonesia, Vietnam, Egypt, Turkey, and South Africa.