Are we about to see Nokiasoft or Microkia phones?
I used to have a Nokia phone. It had a good battery and made great calls.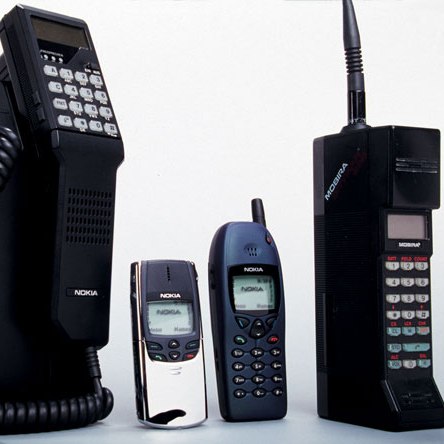 Then smartphones came along and I progressed onto an Apple iPhone. It looked super slick and did a lot of things.
Alas, problems with the battery and a slow processor meant that I fell out of love with it and recently decided to replace it.
I briefly looked at the Nokia phones and in particular their flagship phone the N8. The reviews were pretty bad and instead I decided on the Desire HD phone from HTC.
Now my phone history isn't the most scintillating of reads but what I found interesting was that Nokia appear to have gone from having arguably the top phones to really having not a lot to offer in today's Smartphone market.
The challenges faced by Stephen Elop, the new CEO of Nokia have been blogged elsewhere but it seems that the anticipated success of their great hope, the N8 hasn't materialised.
Nokia's first quarterly results since Mr Elop joined have just been released.
Whilst their figures are growing with Smartphone sales of 28.3 million units (compared to 20.8 million units for the corresponding quarter in the previous year), their share of the Smartphone market has fallen to 31% (vs. 40% in the 2009 equivalent quarter).
On 11 February there is an investor meeting where Nokia will outline their new strategy but Mr Elop offered a few hints this week.
He stated that the company should have a better strategy around operating systems.
At the moment the 2 big operating systems in the Smartphone market are Apple and Android (the Google open source platform used by Samsung and HTC amongst others).
Nokia currently use their own Symbian operating system with a planned shift to the mobile Linux-based MeeGo operating system. Neither of these systems appear to be particularly impressive.
Mr Elop also mentioned the need for the company to "build or join a competitive ecosystem".
Now, let's just take a step back here and look at some of the facts:
Nokia make great handsets but they haven't got a particularly good operating system. Apple are their arch competitors and switching to an open source Android operating system would make it challenging for them to rise above the other companies using Android.
Now here's an interesting thought. A couple of months ago Microsoft launched their Windows 7 mobile platform. It's reportedly technically very good but arguably needs a major handset manufacturer to take it on board.
Mr Elop's previous employer before joining Nokia was none other than Microsoft.
Will we see Nokiasoft or Microkia phones in the near future?