At least it will make it easier for James Bond to park…
The supercar manufacturer Aston Martin is associated with top end cars such as the Aston Martin DBS (shown left) which retails at £179,000. James Bond is also regularly seen saving the world in one of their cars.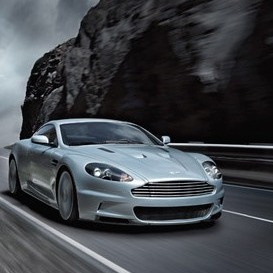 So it's come as a bit of a surprise to some people that in May of this year they are launching a small city car or "bespoke luxury commuter car" as they refer to it.
The launch version of the new Aston Cygnet (shown below) will cost £39,995 and whilst this is significantly less than the £179,000 for the DBS it is £27,750 more than the Toyota IQ that the model is based on.
So, is this a clever move by Aston Martin to identify a niche segment of the market that will pay extra for the luxury add-ons that are on the car such as a bespoke five-piece luggage set comprising a glovebox bag, removable door pocket bag, holdall, garment bag and a collapsible tote bag?
Or are their other possible reasons?
Some would argue that it's a nice use of segmentation whereby the brand is being extended to high net worth individuals that need a luxury city runabout that is easier to park than a traditional Aston Martin.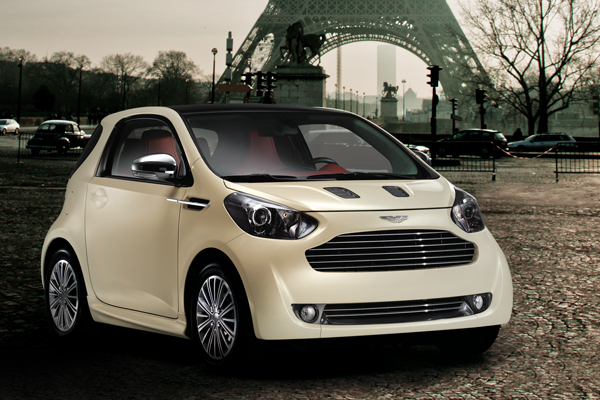 It could also be targeted at the traditional male executive purchasers of new full size Aston Martins who could be encouraged to buy an Aston Cygnet for their wife or girlfriend (or both).
There is also the EU Commission proposal that car manufacturers' car fleets should average below a certain CO2 emission rate to avoid penalties.
Manufacturers such as Honda and Renault which typically produce smaller more fuel efficient cars can achieve these limits. Aston Martin however with their high performance, and as a result less fuel efficient cars, will not meet the limits.
Is this a sign of things to come?
Will we see the Rolls Royce Mini or the Ferrari Cinquecento on our streets soon…