Don't put your foot in it…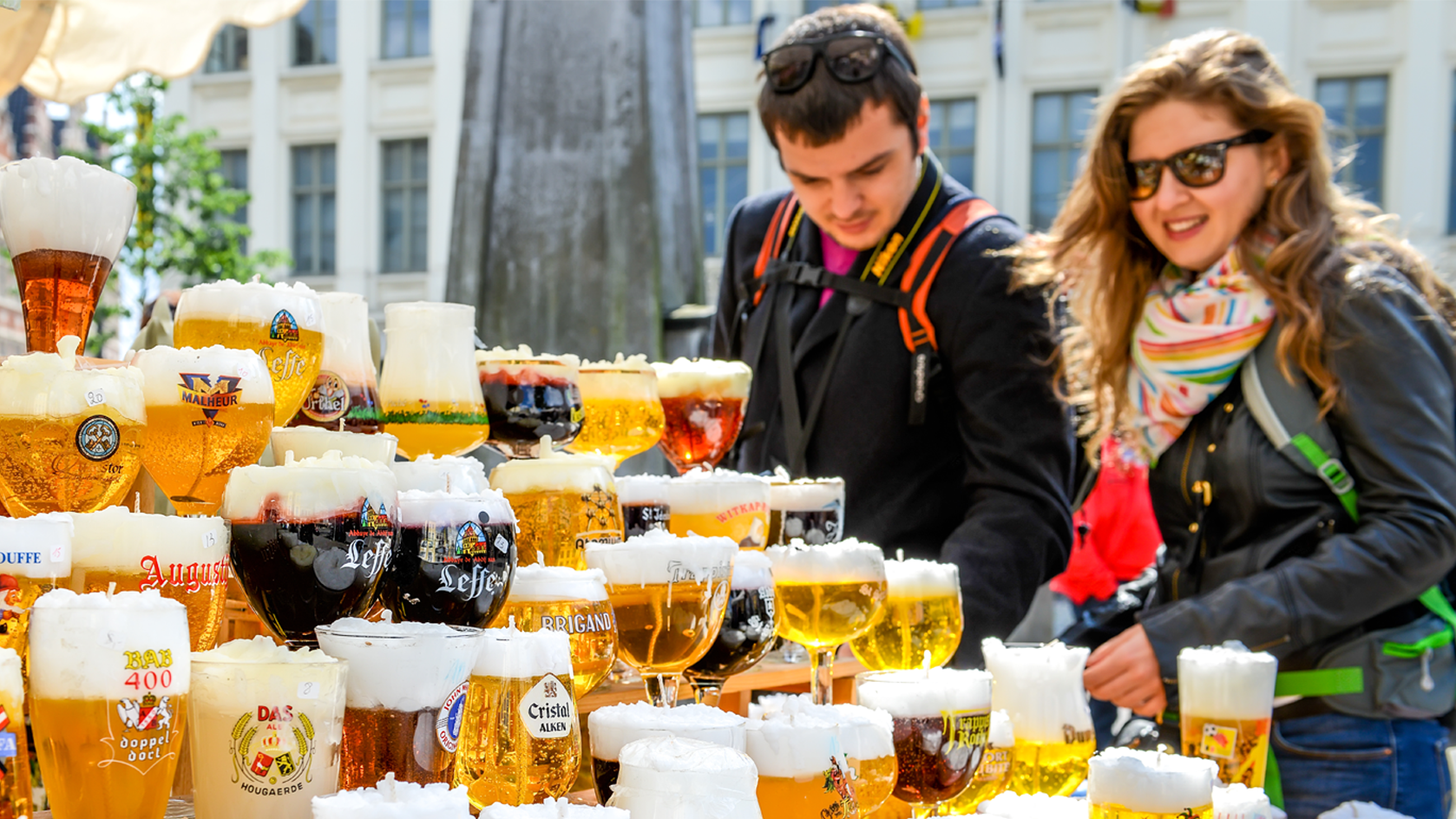 If you look at the finance side of running a bar then things should (in theory) be quite simple. Revenue is what your customers pay for the drinks they buy and the main expenses are the amount you pay to the brewery for the beer, staff wages and property costs.
Over in Belgium though some bars have faced a unique problem which is causing unwanted expenses but it looks though that they have come up with some ingenious solutions.
Belgium is famous for its beers. Monks from local Abbeys started brewing different types of beer in the 12th century and nowadays some of the bars in tourist areas in Brussels and Bruges stock several hundred different types of beers.
Each of these beers has their own particular glass which it is served in. These glasses come in all shapes and sizes and are nice looking objects.
Unfortunately for the bar owners they are also very collectable in the eyes of certain tourists. As a result, lots of these glasses go missing as tourists take them for a souvenir.
This can involve a significant number of glasses. Tens of thousands of glasses a year are stolen in Belgium and replacing these glasses represents a significant cost.
Some of the bars are coming up with innovative ideas to stop the thefts.
The Bruges Beerwall café had 4,000 glasses taken in one year and has now introduced security alarms which are attached to each glass. If a glass is taken past the scanner at the door an alarm sounds.
A slightly less hi-tech solution to the problem (but arguably as effective) can be found at the Dulle Griet bar in the Belgium town of Ghent.
The bar stocks over 500 different types of beers and has some very attractive glasses in which these are served. If you want to have a drink though you have to hand over some security to make sure you don't steal the glass.
The security is a shoe.
And not just any shoe but one of the shoes you are wearing. You hand it over and it is put in a basket which is then pulled up to the ceiling so that you can have a drink knowing that your "security shoe" is safe in the basket.
A great idea by the bar to keep the thefts of their glasses to a minimum and it has proved so successful that it has now become a bit of a tourist attraction with people popping in to look at the basket and have a drink.
One thought does spring to mind though and with 500 tasty beers on the menu I wonder how many customers have had one too many drinks and woke up in the morning with different shoes on each foot….