Those budget review meetings can get rather exciting…
Companies have a duty to look after their employees in the workplace but what about looking after them whilst they are in bed?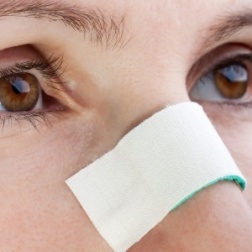 An Australian government employee was visiting a regional office as part of the budget review process and was staying in a hotel room which had been booked by her employer.
It appears that there was nothing of any great interest on the TV that evening as rather than settle down and watch television and enjoy the hotel mini-bar she had sex with a colleague she had invited into the room.
Things took a turn for the worse though as during the throws of passion a light fitting was pulled from the wall and fell onto her face injuring her nose and mouth (as an aside it's unclear who was responsible for breaking the light fitting as the court transcripts highlighted that the fitting was pulled from its mount by either the woman or her acquaintance).
The evening's entertainment was brought to a sudden end by the broken light fitting though as the lady needed hospital treatment.
After she had recovered she brought an employee's compensation claim against Comcare (the government's insurer) and in December last year she was in fact granted compensation by the Federal Court.
Comcare was perhaps understandably upset about the decision to award compensation and appealed against the decision.
They were successful in their appeal as yesterday, the High Court reversed the decision of the Federal Court and passed a ruling that shows that in order to be eligible for compensation Australian workers must be "expressly or impliedly induced or encouraged by the employer" to undertake the activity which leads to injury.
There was no evidence that her employer, the Australian government had induced or encouraged her to undertake the activity that led to the broken light fitting.