Can you be fired for being too attractive?
Picture the scene. You're the boss. You're married and you find your assistant very attractive. Your wife finds out about this and demands that you fire your assistant.
Do you:
a) Tell your wife that you don't like your assistant and hope she believes you,
b) Admit it and then ask you assistant to leave and pay her a fair termination payment, or
c) Fire your assistant because she was an "irresistible attraction"?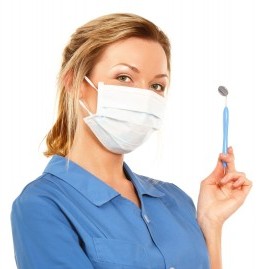 Bizarrely enough, a court in the US state of Iowa has just unanimously ruled that it is legal to fire employees if they are seen as an "irresistible attraction" even if the employee hasn't done anything wrong.
The background to the case was that lawyers for 53 year old Dentist James Knight argued that he fired his 32 year old assistant to save his marriage and that this did not represent discrimination.
In other words, he didn't discriminate against his employee because she was good looking but rather it was in the interest of saving his marriage.
I can't help thinking that maybe the dentist and his wife got the better deal out of this compared to his assistant as the background to the case was that the dentist had worked with his (attractive) assistant for 10 years but his wife only found out about some "personal texts" between the two of them towards the end of the 10 years.
After the texts were discovered the dentist then complained to his wife that he found his assistant's clothing too tight and distracting (an interesting point to note here is that he didn't complain to his wife about this for 10 years until his wife found the text messages but hey ho let's just move on).
So, in summary a 53 year old man found a 21 year younger woman attractive. His wife found out and to save the marriage the younger employee had to go.
Rather than make a reasonable termination payment it was decided to fire the younger woman because she was too attractive!
The fired employee then took the case to court where in the opinion of probably a lot of people a bizarre decision was made by the court that this did not represent discrimination and was acceptable.
So, in Iowa it looks like it's acceptable to fire a lady if she's too attractive.
Oh and in case you're interested, the decision was made by Iowa's high court which contains only men and not women…