This is how not to be a chairman.
Here's a question for you – if you're the chairman of one of the leading banks in the UK and that bank holds itself out to be the "ethical" bank what should you do?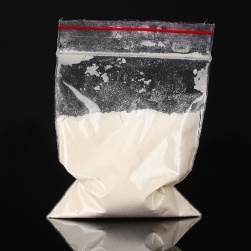 Should you fully take on the responsibility of being the chairman and lead the business forward?
Alternatively, should you buy crack cocaine and crystal meth drugs?
Mr Paul Flowers who used to be the chairman of the Co-Operative Bank was recently filmed buying these hard drugs.
Those of you that are studying finance or business will know that the role of the chairman would typically involve ensuring that the board of directors is effective in its task of setting and implementing the company's direction. You certainly won't find buying crack cocaine in any job description for a chairman!
Questions will no doubt be asked as to how 63 year old Mr Flowers managed to get the position of the chairman of such a prestigious bank. He had limited experience in the banking sector and his knowledge of the Co-Operative Bank itself seemed way below what a chairman would be expected to know.
Earlier this month he attended a meeting of the Treasury Select Committee and told the committee that the bank's balance sheet had £3 billion of assets. The bank did in fact have £47 billion of assets. The chairman of the bank was only wrong by a "mere" £44 billion!
It's unclear whether or not he was on drugs at the time he gave his answer.