CIMA Exam tips released but where can you find a millionaire?
Studying for a professional qualification is tough. Anyone who has been successful in obtaining a qualification will know that it involves hard work. There are benefits though and in some situations these benefits can be significant.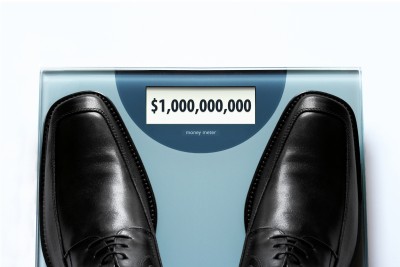 It's not just the improved knowledge and clarity of understanding that you'll get from your studying but if we're blunt about things, one of the major benefits of obtaining a professional qualification is that it will improve your career options which in turn will improve your financial rewards.
I know that there is a saying that "money can't buy you happiness" so I would urge you not to focus on the improved salary side of things as you progress through your career but instead enjoy the fact that you will be one of the few people that truly understands double entry bookkeeping.
If however you are particularly interested in money and wealth then you may like to know about some recent information from analysts Wealth Insight.
They've just released details of which city has the most multi-millionaires (a multi-millionaire is defined as an individual worth more than $30 million). Surprisingly, New York City is only fourth on the list with 2,929 multi-millionaires. In third place is Singapore (3,154) and Tokyo is in second place (3,525). Top of the list is London which has 4,224 multi-millionaires.
Now remember that these are multi-millionaires we are talking about. When it comes to those who are "struggling" to survive being mere millionaires (classified as having net assets of $1 million excluding their main home) Tokyo is in top position with 461,000 millionaires. New York City is second with 389,000 and London third with 281,000. On a country basis though the US has the most number of millionaires from any one country with an impressive 5,231,000 millionaires.
For those of you that are studying for a professional qualification then my feeling is that you are an ambitious lot so why restrict yourself to aiming to becoming a millionaire? In fact, why restrict yourself to becoming a multi-millionaire?
Instead, why not aim to put all those millionaires and multi-millionaires to shame and become a billionaire?
Now this is serious money and there aren't that many billionaires in the world. If your aim is to become a billionaire, then you're most likely to meet a fellow billionaire in New York where there are 70 billionaires. Second in the billionaire count is Moscow with 64 and third is London with 54.
For those of you that see the CIMA qualification as the first step to becoming a millionaire, multi-millionaire, billionaire or simply an expert in double entry and are sitting the exams that are fast approaching, here are our CIMA exam tips which we have just released (choose your paper and the exam tips are on the right of the page).