She did what for a living?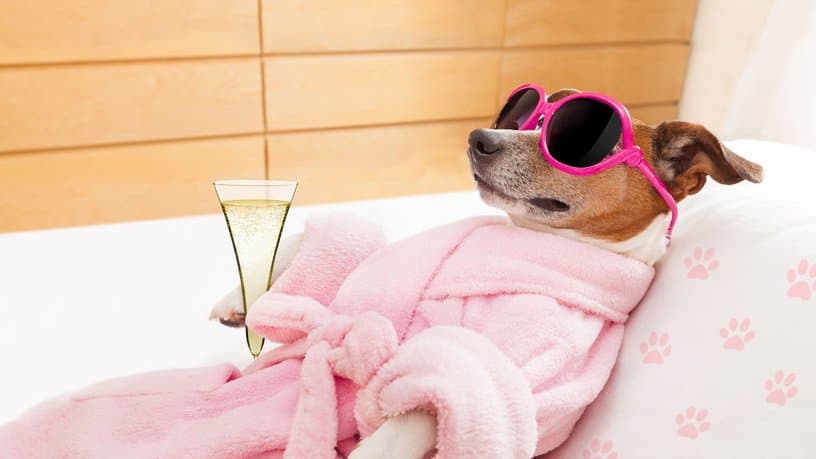 Businesses can pay significant amounts of money for celebrities to endorse their products.
For example, the American singer and actress Selena Gomez is reportedly paid USD 550,000 per post that she promotes to her 133 million Instagram followers. Cristiano Ronaldo, the Portuguese footballer on the other hand "only" receives USD 400,000 per promoted post to his 120 million followers.
But not everyone is happy for famous people to be associated with a product.
Charles de Cazanove is a Champagne house that was founded by Charles de Bigault de Cazanove way back in 1811.
The Cazanove brand is now owned by the GH Martel Group and they have launched their latest Champagne vintage in a promotion with Clara Morgane. The champagne is imaginatively called "Le Champagne by Clara Morgane" and sells for €50 a bottle.
So, do you know who Clara Morgan is?
If you don't and you're a lady then ask your husband or boyfriend if he knows who Clara Morgan is.
If he does know who she is then there is probably another question you should ask him as Ms Morgan is famous as an adult movie actress.
Although Ms Morgan now performs with her clothes on (she's a singer), it's not good enough for a descendant of the founder of the Cazanove brand.
Count Loic Chiroussot de Bigault de Cazanove, who apart from needing a very long business card, isn't happy that his family's name is being associated with an adult movie star.
He reportedly said that "I am truly shocked. It's simply scandalous. How could anyone associate the name of my illustrious family to that of Clara Morgane? It's inconceivable."
Although the family sold the brand back in 1958, the Count has been reportedly getting lawyers to try to remove his family's name from the Clara Morgane vintage.
Either way, with all this publicity I'm sure the GH Martel Group are drinking to the success…