Dancing towards a big mistake.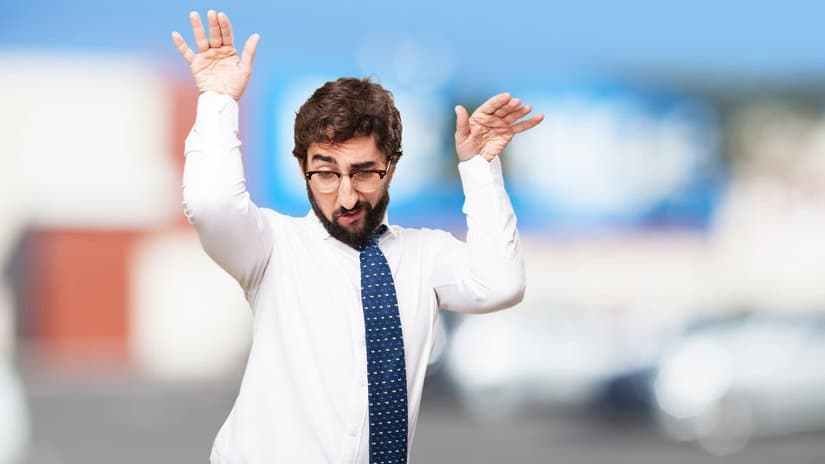 When you're at work it's always worth taking a step back and doing a reality check every now and then to check that everything is ok.
Steve Pallet, a Jersey politician is no doubt a busy man but he should have taken a step back to review things a couple of weeks ago.
Earlier this month, in what was probably one of the simpler tasks on his to-do list, he needed to fly from the UK to Bucharest, the capital of Romania to be present at the handover of the Dance World Cup.
This year's Dance World Cup took place in Bucharest where nearly 3,000 competitors from 32 countries took place in the annual dance event.
Jersey is hosting next year's Dance World Cup and Mr Pallet was flying to Bucharest to attend the official handover where he was due to make a speech and receive a special flag from his Romanian hosts marking the fact that Jersey will be hosting the next World Cup.
You're probably thinking that there's nothing particularly difficult about flying from one country to another to give a short speech, receive a flag, shake a few hands and no doubt have a nice meal and a couple of drinks.
Whilst most people would probably agree with the assumption that it was a fairly simple exercise, Mr Pallet decided to prove everyone wrong. Instead of flying to Bucharest in Romania he flew to Budapest, the capital of Hungary which is about 500 miles (800 km) short of where he should have been.
Mr Pallet only realised his mistake as his plane was coming in to land in Budapest. It was too late for him to arrange transport from Budapest to Bucharest and as a result he was unable to accept the official handover of the World Cup flag.
When the news of his error broke he pointed out that the flight booking had been made by a colleague of his but this isn't really a particularly good excuse as it was him personally who got on a plane flying to the capital of Hungary expecting to land in Romania.
He did apologise though and said "It is really disappointing, I have to apologise for wasting taxpayers' money and for letting down the Dance World Cup. I don't know the exact cost as I've still got some figures to come back, but it won't be less than £1,000. All I can do is apologise for what is a schoolboy error."
He mentioned it was a "schoolboy error" but given Mr Pallet's geographical knowledge (or rather, his lack of geographical knowledge), then I guess he probably made plenty of schoolboy errors in his geography lessons at school.