Deloitte's new US CEO used to make up stories to leave early.
Very many congratulations to Cathy Engelbert.
Cathy is the first female CEO of a major accounting firm in the US. She's been appointed as the leader of Deloitte's 65,000 US employees and it sends a great message about equal opportunities.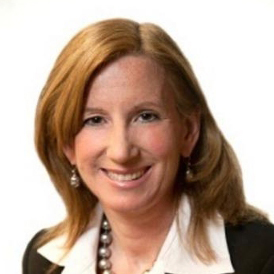 It's a fantastic achievement so many congratulations.
There's an interesting interview with Cathy in the Washington Post.
The interview highlights some nice facts. For example, when Cathy first started at Deloitte in 1986 only 7% of Deloitte partners and principals were women. Fast forward to 2015 and women now make up about 25% of the partners in the firm. There is still a way to go until it's 50% but it is certainly heading in the right direction.
However, probably the most interesting fact that came out of the interview was her admission that she made up stories so that she could get out of work to spend some time with her kids:
"I used to make up stories if I had to leave early for something related to my kids. I learned my lesson, because a woman who left the firm actually shared that she was leaving because she didn't have kids yet, she wasn't even married, but she saw people like me and didn't want to be like that—always working."
A very honest interview by Cathy and of course, she doesn't make up stories any more. She's the CEO so she can leave whenever she wants to…