Dividends – do you want them in cash or clothes?
Despite being one of the best known names on the retail market, Marks & Spencer is unusual.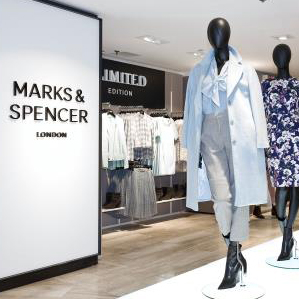 M&S is unusual in that it has got a very high proportion of individual shareholders.
Whilst a lot of other companies have major corporate shareholders such as pension and investment funds, M&S has over 190,000 private investors who between them hold 30% of the shares.
M&S has just announced an extremely novel idea involving these individual shareholders and their next dividend payment. The individual shareholders will be offered the chance to exchange their dividends for M&S vouchers at a 10% discount. In other words, they can exchange a dividend of £900 for M&S vouchers of £1,000.
That's a very nice idea.
It's optional and not compulsory so if individual shareholders still want to receive the dividend in cash they can.
Shareholders however who are interested in buying items from M&S get more for their money and from M&S's point of view, given that their gross profit margin is more than 10%, they will still be making a profit on items that they sell to holders of these vouchers.
All in all a very innovative idea which works well for all parties.
Will we see this idea spreading to other companies when considering their dividend payments?