There's a 90% chance…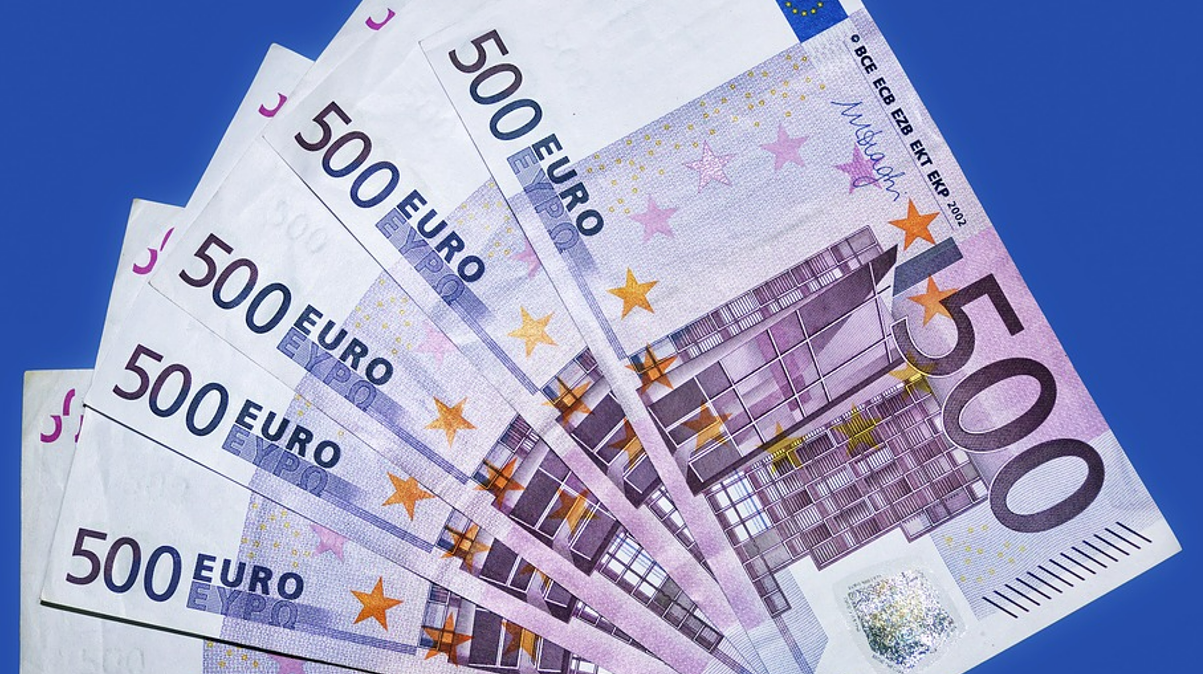 There's been a significant reduction in the use of cash during the pandemic. A lot of shops now only accept card payments so that they minimise the handling of cash which could potentially be carrying the Covid-19 virus.
Even before Covid-19 reduced the use of cash though there was one cash note that you were very unlikely to see unless you were involved in some unscrupulous behaviour.
The UK doesn't officially use the Euro, though there are a small number of shops that choose to accept it voluntarily, and normally at a rather unattractive rate of exchange.
One Euro note that you won't find however is the €500 note. This rare beast of considerable value used to be fairly commonly seen in countries such as Germany, where it was culturally normal to pay for even large purchases in cash.
The other place that it's found is in the hands of criminals and money launderers.
Proceeds from serious crime (e.g. people trafficking) are not much use unless they can get into the banking system and from there used to buy nice things like expensive cars and villas in some nice, warm place. Getting dirty money into the apparently clean banking system often involves having a "friendly" bank somewhere that will turn a blind eye to where the funds are coming from.
This does, however, give a logistical challenge to the UK based serious criminal. If one wishes to transport £500,000 from London to a "friendly" bank abroad, it's necessary to fly and go through pesky things like X-ray machines and customs declarations. Airport security staff are trained to spot the metal strips in bank notes in X-ray machines and alert police to what is likely to be proceeds of crime being moved. The logic is that if the flow of money out can be stopped, the flow of illicit activity in will also dry up.
Enter the €500 note. This wee beast is compact enough that €20,000 can be rolled into the inside of a cigarette packet, which conveniently is wrapped in metal, thus becoming invisible on X-ray machines. It's about 20 times more compact than the £20 bank note.
The UK government estimated that a full 90% of €500 notes in the UK were used to service serious crime. A number of years ago they changed the law so that the €500 note can no longer legally be sold in Britain.
If you happen to find a cigarette pack full of €500 notes then the good news is that although the European Central Bank stopped production of new €500 notes back in 2019 any circulating €500 notes remain legal tender.
The bad news I guess though is that whoever the cigarette packet belonged to may well come looking for you.