Do you own a iPhone or is it a Hiphone, an Ephone or a Ciphone?
On Saturday Apple officially launched the iPhone 4 in China. They also opened up two new flagship stores in Shanghai and Beijing.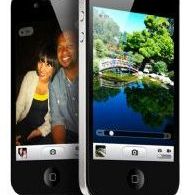 China is the world's largest mobile market with more than 800 million subscribers so it would seem to make sense that Apple sell their products there.
Why has is taken them so long to launch the iPhone 4 in China though? After all, the iPhone 4 was originally launched in the US back in June and in countries such as Australia, Netherlands and Singapore in July.
The handsets themselves are manufactured in China so it's not as though they haven't had any experience of doing business in the country.
There are various reasons why companies have phased product roll outs in different countries. The sheer scale of a "global launch" for a company like Apple would be extremely challenging. Having sufficient inventory in stock on global launch day would not only be a logistical nightmare but would probably be physically impossible.
An additional challenge for Apple is that they need to agree matters with their strategic communication service providers in each territory (in other words, the mobile phone operator they will be partnering with in each particular country). This also takes time.
Anyway, from now onwards we'll be seeing the iPhone 4 in China but anyone that has been to China recently though could be forgiven for thinking that the iPhone 4 has already been in the country for a while.
A significant issue for Apple is the increase in the number of iPhone clone companies.
As well as clone companies that produce illegal fake copies of the phone there are also businesses that produce reasonable quality phones which are very similar to the iPhone. They are designed so that they try not to break any patent protection that Apple has set up. I'm sure though that Apple's patent lawyers are monitoring these products very closely!
A quick search on the internet for example shows websites selling products such as the HiPhone, the Ephone and the Ciphone. With prices starting at less than $100 there will be a significant number of people opting for these items.
Oh, and in case you were wondering the photo above is of the Hiphone.