Do you want to become Lady Gaga's Accountant?
We get a weekly report on the phrases that people are searching for when they visit our website.
As well as the search terms that would be expected on our site such as "ACCA courses" or "CIMA courses" there are also some more unusual ones.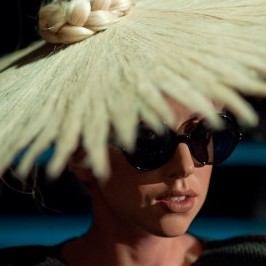 One recent such unusual search term was "How do I become Lady Gaga's accountant?"
Now this is a good question but unfortunately if you're the person that's hoping to become Lady Gaga's accountant then sorry but we don't quite know the answer to that one.
What is interesting about the music industry though is that things are changing for the top artists around the world.
Music trade magazine Billboard has just published their annual list of the top revenue generating music acts in the US.
The top 10 includes some of the newer artists such as Taylor Swift (No. 1 with $35.7m) and Adele (No. 10 with $13.1m) but it also includes some of the more experienced artists such as U2 (No. 2 with $35.1m) and Bon Jovi (No. 7 with $15.8m).
These are pretty impressive amounts of income especially when you consider that they only represent the US income sources and also do not include revenue from sponsorships or merchandise sales.
The income profile of top music acts has changed over recent years though.
Whereas a decade ago the dominant proportion of income would have come from sales of CDs the big earner for most of the artists nowadays is concert and touring revenue.
U2 are the kings of making money from tours and their recently completed "360° Tour" which ran from 2009 to 2011 grossed an incredible $736 million and over 7 million people saw them in concert on the tour.
Back to the person that searched for how to become Lady Gaga's accountant though and it remains to be seen whether the person searching for the answer was an individual student or a business development partner at a firm of accountants…