Fabio Capello's comedy version of Sydney Pollack's classic film "Out of Africa" was complete and utter…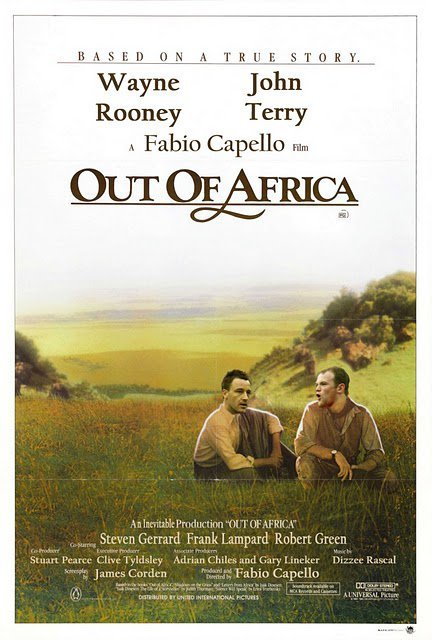 So then, England's football team are back home following their worst defeat in a World Cup ever. As an Englishman, I care about this very much, but I'm trying to be brave about it.
Germany deserved to win. They played better and importantly played as a team. England were fragmented and dreadful.
But the official score of 4-1 was rubbish. The second goal went over the line by about a whole metre. Unfortunately, FIFA "disallowed" the goal because the linesman didn't see it and they refuse to install goal line technology. The official reason for this is that many countries can't afford that technology, which is doubtless a fair argument. But surely countries that can't afford expensive "Hawkeye" style equipment that the major tennis championships use could still afford to pay a responsible person to stand by each goal line through the match and call when a ball goes over the line? This feels like very poor judgement.
In the UK at the moment, we're questioning three things in connection with the World Cup.
1. How can England have been so bad? There are no immediate answers to that.
2. How can FIFA possibly believe that their reputation can be held intact when they refuse to listen to the reasonable arguments of so many stakeholders?
3. How is it that the England manager (Fabio Capello) can be entitled to a £12 million severance package if he's fired next month? His team's performance was a dismal failure, so surely he should go. £12 million is what's technically known as "an awful lot of money to pay a loser".
It feels to me that the Football Association in the UK could benefit from a reading of the ACCA paper P1 notes. Executive remuneration being linked to performance and ease of firing a non-performing executive (Fabio Capello) and how to protect reputation (FIFA).
We'll give them a course free if they want it. They both need it.