Fig salad for starters and I'll have 2 doctors and 4 nurses for dessert.
A top boutique hotel has just opened in London that performs surgery.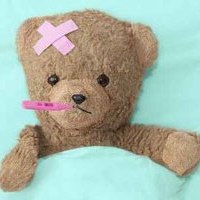 Actually, that should really read a top hospital has just opened in London that has all the features of a luxury boutique hotel with the added advantage that it can perform surgical operations.
BMI Weymouth Hospital, just off the world famous Harley Street in central London, has opened with a target market of wealthy (and ill) people. It's an exclusive private hospital with only 17 beds but 4 state of the art operating suites.
As well as having all the latest medical equipment and medical experts that would be expected at a top hospital it also boasts top chefs and en-suite custom designed rooms with all the latest entertainment systems and original artwork.
Fans of Michael Porter's generic strategy will recognize this as a clear example of differentiation strategy whereby a "different" service is being provided and hence a premium price can be charged (as opposed to the opposite end of the spectrum where cost leadership exists).
It must be said though that although the hospital certainly looks very luxurious I'm sure that most of its guests would rather they didn't have to check in.