Financial Trader to Football Manager.
It's nearly the end of January and the New Year celebrations feel as though they were a long time ago.
In a lot of countries it's traditional to make New Year's Resolutions to change a certain area of your life.
The vast majority of resolutions though get broken by the end of January (anyone that goes to a gym will know that it is generally a lot busier in January than it is in July!).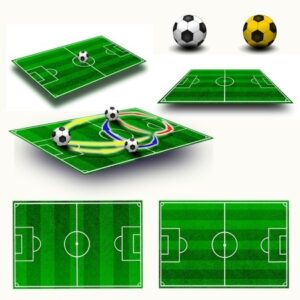 As well as getting fit, other popular resolutions are to lose weight and (occasionally) to study harder towards the professional exams.
Some people have getting a new job as a New Year Resolution and one person who has made a very successful (and certainly very unusual) career change is Mark Warburton.
Mark has a financial background and worked as a financial trader in the City of London. As well as being good with figures he also had a love of football. This love of football resulted in him deciding to leave his well paid job in the City back in the early 2000s and to obtain his football coaching qualifications.
He took a 90% pay cut (yes, 90%!) but it's paid off in the long terms as he has worked his way up the football career path and is now manager of Brentford who are currently in the playoff position in the Championship hoping for promotion to the Premier League.
If Brentford are successful in getting promotion to the Premier League then Mr Warburton would have successfully made the transition from analysing financial spreadsheets to analysing the tactics of his competing Premier League managers such as Jose Mourinho and Manuel Pellegrini.
Of course, anyone who follows football will know that football management is a tough job and the long term career prospects aren't always that good. At the moment though things are going well for Mr Warburton and we wish him all the best.