Forget about Harry Potter. What about Alan the Accountant and his pants?
The Harry Potter books are a publishing phenomenon. Who would have thought that a story about a boy wizard would be so successful? Here we are more than 10 years after the first film in the series, Harry Potter and the Philosopher's Stone, and the movies alone have earned more than £4 billion worldwide. Add in the books, merchandise and rights and you have a hefty sum.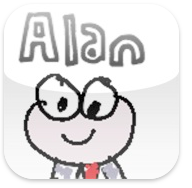 But will there be a challenger to the Harry Potter crown?
I've just come across another children's book and forget about wizard characters such as Harry, Hermione and Ron and instead welcome in "Alan the Accountant".
Author Jinky Fox has produced a book about the likeable accountant Alan and whilst I haven't yet managed to find a "window of opportunity" to read the book yet it does sound an exciting read.
Publishers Flaneur said that "as a student the author Jinky Fox planned to become an accountant, but was sidetracked into fine art".
'The series of books planned for Alan the Accountant will help me examine the exciting world of Accountancy that I turned my back on,' commented Jinky.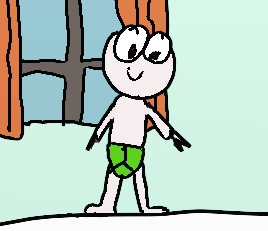 So, as an accountant myself I'm pleased to see this potential challenger to the Harry Potter crown.
As one of the publicity shots for the book shows on the left he even looks like a fashionable accountant when he's in his trendy pants.
A colleague in our marketing department though joked that seeing as it's a book for children starring an accountant it will no doubt help children to fall asleep at night.