Forget who's in charge of the TV remote control, who's in control of the TV channels?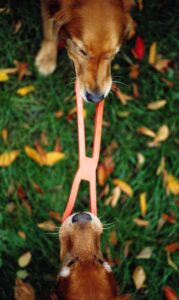 BSkyB is the largest broadcaster in the UK, reporting a profit of £11.7 million on revenues of £5.9 billion in its most recent financial statements.
Its ownership structure is dominated by News Corporation, the transnational media conglomerate owned by Rupert Murdoch, whose other ventures include numerous newspapers and Fox studios in the USA.
It's fair to say that Rupert Murdoch is a controversial figure.
A review of the most recent financial statements shows that News Corporation presently owns approximately 39.1% of the shares of BSkyB. The next two largest shareholders own 5.02% and 3.01% of the votes in the company.
In other words, resisting the might of News Corporation to impose its will on BSkyB would require something more akin to a peasants' revolt than a more standard company vote in the AGM.
IFRS 3 defines a subsidiary as an entity that is controlled by another entity.
Looking at the evidence, it would appear that the 39.1% ownership would be enough to give control of BSkyB to News Corporation, on grounds that it would be almost impossible to resist decisions favoured by such a dominant investor.
One such decision was appointing James Murdoch, son of Rupert Murdoch as chairman of BSkyB. Lots of investors didn't like this, but Murdoch took the helm of the company.
News Corporation produces its financial statements under US GAAP and has always consolidated BSkyB using the equity method, as an associate.
Under IFRS, it would have been arguable that full consolidation as a subsidiary would have presented a more true and fair view, as IFRS uses more principles based recognition of control than US GAAP.
However, a shock recently came to News Corporation, when it tried to increase its holding from 39.1% to a clearly controlling 61%.
The board of BSkyB refused to agree with the chairman that an offer of 700p per share should be accepted. The board defied its biggest investor and said that they would recommend refusal of any offer less than 800p. This appears to have come rather as a surprise to the dominant Murdoch family, who show signs of thinking of BSkyB as their fiefdom.
It's just a nice example of when apparent control is not control and thus how to be cautious in deciding when to consolidate a company as a subsidiary, even if it generally does everything you tell it to. If there appears to be a chance of the other investors saying "enough" and refusing to give into your will, it's not a subsidiary.