Guess who's going to Myanmar?
Such is the spread of large accounting companies around the world that there are very few countries left where you can't find an office of one of the Big 4 or mid tier companies.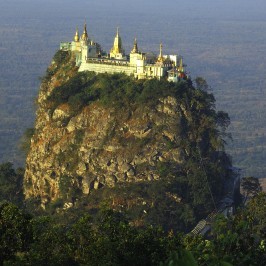 Myanmar in Asia was until recently one of the few countries that hadn't had the pleasure of international accounting companies being present.
Things are changing though and the people of Myanmar (also known as Burma) will shortly be seeing the KPMG logo on offices as KPMG has just announced that they will be the first Big 4 company to open up offices in Myanmar.
According to KPMG, Myanmar is widely seen as the "next economic frontier" in Asia and recent easing of international sanctions against the country has "sparked a great deal of interest from investors globally".
Kaisri Nuengsigkapian, CEO of KPMG in Thailand has led the initiative to extend operations to Myanmar and says that "Myanmar is the second largest country in Southeast Asia, and literally at the center of opportunity in the region. Investors are flocking to the country and are excited about the possibilities they are finding."
Initially the company will be offering Tax and Advisory services with the plan being that Audit services will follow later (presumably not to audit the tax advice given by their colleagues though…)
So, congratulations to KPMG for being the first and how long will it be before the others join them?
By the way, the photo above shows Taung Kalat in Myanmar and is not a photo of KPMG's new offices.