Have GlaxoSmithKline employees been bribing doctors?
GlaxoSmithKline (GSK) is one of the world's leading pharmaceutical companies. Last year its global revenues were £26 billion and their net income £5 billion. Their drugs include the anti-depressant Paxil (worldwide lifetime sales to date over $12 billion) and the diabetes drug Avandia (over $11 billion).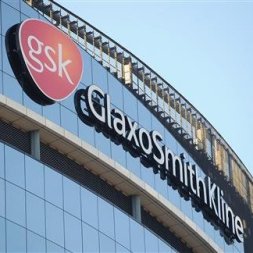 It seems that all is not well for the company in China though and they appear to have undertaken some less than honest business practices.
It's just been reported that the company has allegedly been paying bribes and these bribes are pretty significant. Over £300 million in bribes to be precise.
They are accused of paying £323 million in bribes to doctors and other officials in China since 2007 to persuade them to prescribe GSK drugs to their patients. They appear to have paid these bribes in order to win market share and agree higher prices for their drugs.
The Authorities claim the transactions were disguised as payments to "travel agents" who were middlemen who organised "conferences" for doctors. Instead of this money being spent on conferences though it seems that it was given illegally as bribes.
The Head Office of GSK is understandably taking this pretty seriously and the head of their emerging markets department, Abbas Hussain was quoted as saying "We have zero tolerance for any behaviour of this nature."
He went on to say "I want to make it very clear that we share the desire of the Chinese authorities to root out corruption wherever it exists. We will continue to work together with the [Chinese Ministry of Public Security] and we will take all necessary actions required as this investigation progresses."
With a reference to their internal controls he said "Certain senior executives of GSK China who know our systems well appear to have acted outside of our processes and controls which breaks Chinese law".
Somehow, I think GSKs internal control procedures need to be revisited urgently to make sure this doesn't happen again.
One thing's for sure though is that this is certainly going to cause a headache for the company and I'm not sure one of their headaches tablets will get rid of the short term pain of this.