Have a break. Have a fish and chip flavoured chocolate bar…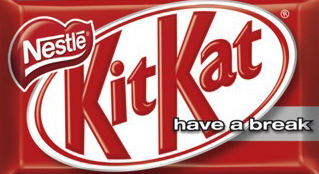 Nestlé's Kit Kat is one of the world's best selling chocolate bars.
It is estimated that over 400 Kit Kat fingers are consumed every second worldwide and every 5 minutes enough Kit Kat fingers are produced to out stack the Eiffel Tower.
Whilst most people associate Kit Kat with its red wrapper alongside the classic wafer and chocolate taste, Nestlé actually segment the market rather nicely in a number of countries. They produce a range of flavours which are only available in certain countries according to local tastes. In simple terms they are dividing the market (segmenting) and then adjusting the marketing mix accordingly.
In Japan for example, Nestlé recently launched 19 new flavours. These flavours reflect the food specialities of certain districts and are only sold in these specific districts.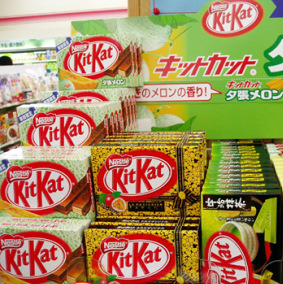 For example, you can buy a yubari melon flavour Kit Kat in the Hokkaido district, a strawberry cheesecake flavour in the Yokohama district and a cherry flavour one in the Yamagata district.
Different flavours are available in other countries (segments). For example, peanut butter flavour can be bought in Canada.
Now, originating from Scotland where my favourite dish was crispy cod and chips my obvious question to Nestlé is:
"When will a fish and chip flavoured Kit Kat be released in Scotland?"
I feel it's only a matter of time so if any marketing executives from Nestlé are reading this then over to you…