He certainly won't be wearing Burberry or Hackett clothes for the next few years…
If you're married with a child and you have a respectable job working as an accounts clerk at the fashion giant Burberry what would you do?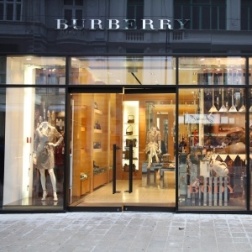 Well, if you're Victor Navarro from London, rather than work hard, try to build his career and enjoy time with his family, he decided to undertake what a judge referred to as "brazen and substantial offences".
Navorro was earning £25,000 per year with Burberry when he defrauded the company out of £83,000 between August 2007 and July 2010. His theft from Burberry wasn't found out at the time and he left the company to work at another world famous fashion house, Hackett.
He carried on with the approach taken at Burberry and took a further £66,153 from Hackett.
He used the stolen money to buy a Porsche Turbo 911 and two BMW X5s but unfortunately for him he won't be able to enjoy the cars as his thefts were identified and he was jailed for 21 months. In an interesting twist he has now been ordered to repay £113,658 to the fashion giants or face a further 2 years in prison under the Proceeds of Crime Act.
It's looking like Mr Navorro won't be wearing any Burberry, Hackett or other fashionable clothes for the next couple of years and instead will be wearing a prison uniform.