Heineken make some excellent beer but they also make some great…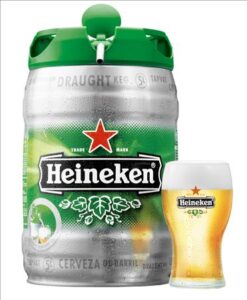 If you worked for one of the top beer companies in the world and your creative team thought up a stunt that had over 1.5 million live views on Sky Sports, 10 million people viewing the incident on the news the following day and over 5 million internet hits in two weeks then I guess you would feel pretty happy with things.
One of the challenges facing big brands nowadays is how to combine the traditional advertising methods such as TV and newspaper adverts with the more viral components.
Heineken seem to be doing pretty well at combining things though by the look of it.
Heineken arranged for various people including bosses, girlfriends and university professors to convince their employees, boyfriends and students that they had to attend a classical music concert.
Now whilst attending a classical music concert would normally be a very nice thing to do the twist was that the "victims" were all keen football supporters and the concert was due to take place on the evening of the Champions League match between Real Madrid and AC Milan.
The victims were all told in no uncertain terms that they had to attend the classical concert.
The end result can be seen in the video below and was a huge success for Heineken.