How can you make $1bn dollars overnight?
The Chief Executive of Microsoft, Steve Ballmer has been in the news a lot recently. Yesterday, he announced that Microsoft had agreed a deal to buy Nokia's mobile phone business for £4.6 bn.
From Nokia's perspective it may be the case that Microsoft is the saviour of the company. After all, Nokia once had 40% of the mobile handset market but now is way behind Apple and the various Android devices.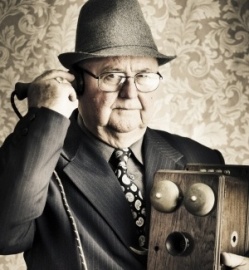 Shareholders in Nokia may have mixed feelings though as the Microsoft deal values the Nokia business at $7 bn whilst back in 2007 the business had a market capitalisation of $150 bn. As they say, it's all in the timing when it comes to selling shares!
From Microsoft's point of view the acquisition of Nokia highlights their desire to make sure they have a foothold in the expanding mobile market. They will also enhance their presence in the hardware business to compliment their software business.
As well as the announcement of the purchase of Nokia, Mr Ballmer made another big announcement a couple of weeks ago when he announced that he would be retiring from his job as Chief Executive of Microsoft.
He made his announcement in the evening after the stock market had closed.
Arrivals and departures of key executives of quoted companies is price sensitive information and share prices can move significantly as a result.
Depending on what markets and analysts think of the arrival/departure of the executive, share prices can go up or down.
So how did the market react to Mr Ballmer's resignation?
When the market opened the day after his announcement Microsoft shares were up 10%.
In other words, investors were pleased with his announcement that he would be leaving!
Was Mr Ballmer upset at this reaction?
Only he knows the answer to this but one thing that softened the blow was the increase in his personal wealth as a result of his decision to leave Microsoft.
He owns 333 million shares in Microsoft and following the increase in the share price as a result of his departure, the value of his shareholding in the company increased by $786 million.
So, by making the decision to leave the company his wealth increased by $761 million.
Now, let's be honest here. How many of you would "fire yourself" if you could make nearly $1 bn overnight?