How much would you pay for an Olympic medal?
It's the Olympics next year and as well as being one of the world's greatest sporting events it is also one of the world's greatest marketing opportunities for organisations.
The 2012 Olympics offers 3 tiers of sponsorship level with companies such as British Airways, BMW and Adidas reportedly paying around £40 million to be tier 1 sponsors.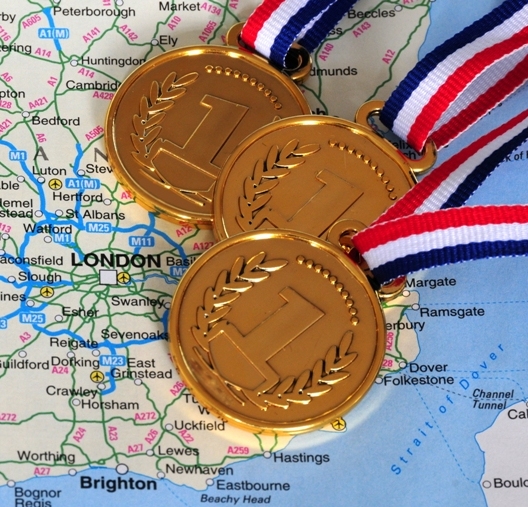 Tier 2 sponsors pay from £20 million and tier 3 sponsors £10 million.
Rio Tinto, the Anglo – Australian mining company though has struck an unusual deal to become a tier 3 London 2012 sponsor.
Rather than pay completely in cash for the honour of becoming a sponsor they have just announced that they will also supply the metals to make the Olympic medals that will be presented at the games.
The metals will come from their Bingham Canyon mine in the US and from the Oyu Tolgoi mine in Mongolia.
In total there will be 4,700 medals awarded at the Olympics.
This is a significant number and although the design of the medals hasn't been finalised yet they will certainly need a serious amount of precious metals.
It shouldn't come as a great surprise to most of you that the coveted gold medals contain gold (!). The price of gold has surged in recent months and is now approximately 65% higher than it was in 2008 during the last Olympics in Beijing.
Interestingly though, it's silver which is the main metal used in the Olympic medals as it is also used in the gold and bronze medals. Whilst gold tends to get all the headlines in terms of the movement in price, silver has also been a sterling performer this year with it recently reaching a 31 year high price of nearly $42 an ounce.
So, compared to previous games the cost of the medals is going to be significantly higher due to the increase in price of the precious metals.
The price of the ribbon to which the medal is attached is thought to have stayed fairly constant.
If you found this interesting you may also like: