I don't think your customers are as loyal as this one…
A lot of companies seem to mistakenly focus most of their effort on getting new clients rather than looking after their existing ones.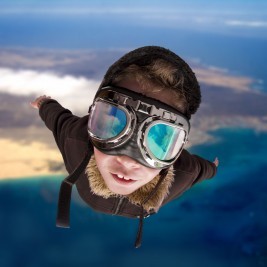 Some companies are so concerned with getting new clients that they forget about their existing clients and they end up winning one new client but losing two existing ones.
The benefits of having loyal customers who undertake repeat purchases can be substantial.
I'm not sure though that many companies will have as loyal a customer as Mr Thomas Stuker.
Mr Stuker is a sales consultant and has made nearly 6,000 flights with United Airlines.
To put that into perspective he's accumulated 10 million air miles with them and has flown the equivalent of 400 times around the world.
To say he is a frequent flyer is stating the obvious and from the airline's point of view, assuming an average cost of $300 per flight that's a nice $1.8 million dollars revenue as a result of his flights.
Now United Airlines understandably appreciate his custom and when he reached the 10 million mile landmark the airline announced that they were going to name one of their planes after him and award him free upgrades for life.
Anyone who flies a lot will appreciate that you can accumulate "airmiles" with airlines as part of their loyalty programmes.
United Airlines are part of the Star Alliance mileage programme so Mr Stuker will no doubt be excitedly looking forward to some free flights for him and his family as a result of the 10 million miles he's accumulated.
Then again, after flying the equivalent of 400 times around the world with his job he may well prefer to take his next holiday at home…