I take my hat off to Bethany Hare, Charlie Chaplin and Mendelow's Matrix but should I be smiling?
Bethany Hare is a remarkable young lady. She's only 10 years old and wanted to raise money for a local children's hospice.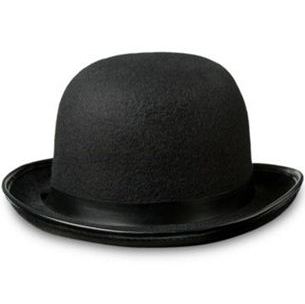 She came up with the idea of dressing up as Charlie Chaplin, singing the song "Smile" (the theme from Chaplin's 1936 film "Modern Times") and then posting it on a charity website.
She was aiming to raise £5,500 and it all started well with people appreciating the effort she had put in and making donations.
She was then contacted by New York based Bourne Music Publishers, who own the rights to the song. Several discussions between Bethany's mum and the Publishers later and the end result was that Bethany was told that she must either remove the song or pay a license fee of $2,000 to keep it online for one year plus a further $250 every time she performs it in public.
This is a lot of money for a little girl of 10 years old to pay to a big music publisher especially when she's trying to raise £5,500 for terminally ill children. Bethany removed the song from her video and in true Chaplin style ran it as a "silent movie".
A lot of people will question the approach taken by Bourne Music.
Mendelow's Matrix is a method of analysing stakeholders in a business. According to this model the stakeholders that management should really look after are the "key players" (high interest / high power). Bethany falls within the low interest / low power quadrant of Bourne Music's matrix and hence the theory goes that they can employ "minimal effort" to this category.
Some would argue that they had a duty to protect the song and obtain all the royalties they could from it but it seemed obvious that Bethany was never going to pay that sort of money.
This story has however got a happy ending. Ben Model from Silent Clowns in New York wrote a piano score especially for Bethany to use and she has now reached her money raising target. Bethany's performance can be seen here.
I'll leave it up to you to decide who you think are the good guys and the bad guys in this story. My view is that the title of the song in debate was "Smile" and I'm pretty certain that not a lot of people were smiling when they heard the approach taken by the Publishers.