If it's "Dress Down Friday" today at Deloitte would you look good in American Apparel clothes?
It was announced recently that Deloitte has resigned as auditor of American Apparel.
American Apparel is the largest clothing manufacturer in the United States. The company has expanded substantially outside the USA in recent years, meaning that a material proportion of their sales and inventory happen in territories where US GAAP is not the local requirement.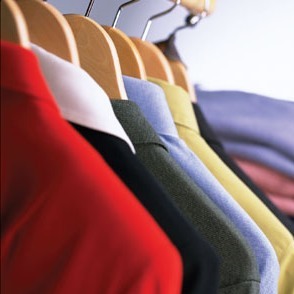 This appears to have created some problems. The company was previously audited by Marcum LLP, but it changed auditor to Deloitte on 3 April 2009. Deloitte had reported an audit opinion and opinion on corporate governance compliance. These gave an opinion that the company did not have staff outside the USA who were adequately trained in inventory valuation (presumably in inventory valuation in accordance with US GAAP rather than IFRS) and that controls over inventory outside the USA were below the standard that Deloitte considered to be fit for purpose.
Marcum, the previous auditors, had expressed an adverse opinion on the corporate governance report in the financial statements for 2008. Some saw this as a critical event in the replacement of auditor with Deloitte.
Resigning as auditor is a drastic step that is likely to have an adverse impact on the company's share price. American Apparel's share price nose dived by 25% when the stock market heard of the news of Deloitte's decision to resign. Presumably this is because investors have new doubts about the reliability of the company's historical financial information and future prospects.
As for the name of the proposed replacement for Deloitte? Apparently, the company's favoured option is a firm called Marcum LLP…