If you go to the bank today be careful in case you Kop some abuse for being a toxic asset.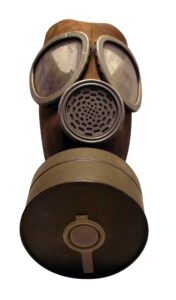 On Saturday Wayne Rooney the England and Manchester United footballer was dropped for the game against Everton.
According to the Manchester United manager Alex Ferguson, he was dropped so that he wouldn't have to endure excessive abuse from the Everton fans (whilst the married Mr Rooney has recently gone through a barren patch of scoring on the pitch he was reported in the press last week as having scored off the pitch with a number of prostitutes).
So, the Everton supporters didn't have the opportunity to direct their witty chants towards Mr Rooney.
The Accountants amongst the Everton supporters though must now be looking forward to when they play their neighbours and fierce rivals, Liverpool.
Last week it was reported that Liverpool FC's loan with the Royal Bank of Scotland (RBS) had been reclassified and moved to RBS's toxic debt division. In other words the £260 million loan is now within the "bad bank" part of RBS which was created to put all their toxic assets from the recent worldwide financial crisis.
Even though RBS were reportedly getting £1million interest per week on the loan it is now considered clear that they have severe doubts over whether they will get their money back.
We blogged a couple of months ago about the going concern risk with Liverpool FC and this latest news can only add to the excitement.
One thing's for sure though and the toxic debt division of RBS won't be very sympathetic with Liverpool and will be looking to recover their money as soon as possible. A quick sale of the football club at a knock down price is expected.
Now, all you accountants in the Everton crowd get your singing voice ready and altogether "You're toxic and you know you are, you're toxic and you know you are…."