If you work for pwc will you end up smelling like a bag of fish & chips?
pwc are moving to a new state of the art office. They will also be accompanied by over 45,000 litres of cooking oil each month.
Does this mean that these Big 4 accountants will be dining on deep fried food in their London offices every day?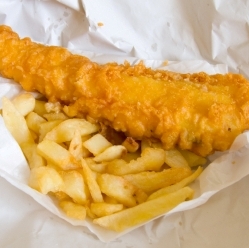 Does this mean that they are cutting back on auditing and consultancy and instead expanding into a new business venture to take on McDonalds or KFC?
The answer to both of these questions is "no".
The reason pwc will have over 45,000 litres of cooking oil in their offices each month is that they will be using recycled cooking oil to generate low carbon energy for their new headquarters in London.
According to pwc, the recycled cooking oil used each month will be "equivalent to the oil needed to fill 9,000 average domestic deep fat fryers. The tri-generation facility will use 100% biofuel, and is the largest installation of its type in a commercial office building in the UK. The oil will be used to fire two large generators creating 25% of the electricity needed for the building, as well as 20% of its heating and cooling. Overall, 25% of the energy needed in the building will be generated on site."
This is impressive and it's nice to see a Big 4 company taking the lead in providing an environmentally friendly work location.
For any pwc employees though that were hoping to be served fish and chips each day at their offices then unfortunately for them this isn't gong to happen so there's no need to bring in some salt and vinegar to the office.