IKEA and Porter's value chain analyis (and the hot-dog at the end…)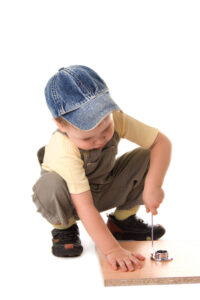 At the weekend I bought some furniture at the local IKEA. For those of you not familiar with IKEA it's a very successful home furnishings group with over 650 million people visiting 300 stores in over 35 countries last year and producing sales of Euro 23 billion. They specialise in "flat pack", self assembly furniture.
I'm a great fan of IKEA. You know exactly what you are getting with them. A great design, good quality and a reasonable price. IKEA make a great strategy case study and I'll no doubt be referring to them as this blog progresses. I'll highlight a couple of things I liked about the whole experience of shopping with them and them briefly link it into a strategic model.
As any of you that have been to an IKEA store before will verify, a trip there can turn into a day long event if you're not careful. You are guided through a labyrinth of nice displays which will get your design thought processes working nicely. You are then funneled towards the checkouts tils where straight afterwards if the fancy takes you you can enjoy one of the classic IKEA hot-dogs!
Using Porter's Value Chain when analyzing IKEA and linking it to my purchase shows what worked for me.
I didn't want to spend too much time at the store so what was useful for me was in that their website was very user friendly and easy to find what I wanted. They had up to date stock levels and estimates for the next few days. I could simply go to the website, highlight the item I wanted along, identify my local store and it would tell me the actual stock levels.
Each box within the Value Chain has numerous items in it but for me this element of "sales and marketing" was exactly what I wanted.
Another part of the Value Chain which is important for IKEA but I'm relieved to say I didn't need it was the "after sales service". As well as the normal guarantees and warranties that are provided, IKEA have a helpline for people to call if they get stuck when building the self assembly furniture. This could prove to be a key component of the value chain!
This is only a brief post about IKEA and the Value Chain but I always tell my students to look out for real life situations that link to the syllabus. Ok, so my purchase of furniture at IKEA is not the most exciting thing in the world but for anyone who has struggled to put together flat packed furniture "after sales service" component of IKEA's value chain could save a frustrated hour or so!