I'll have two beers, some peanuts and 50 shares please…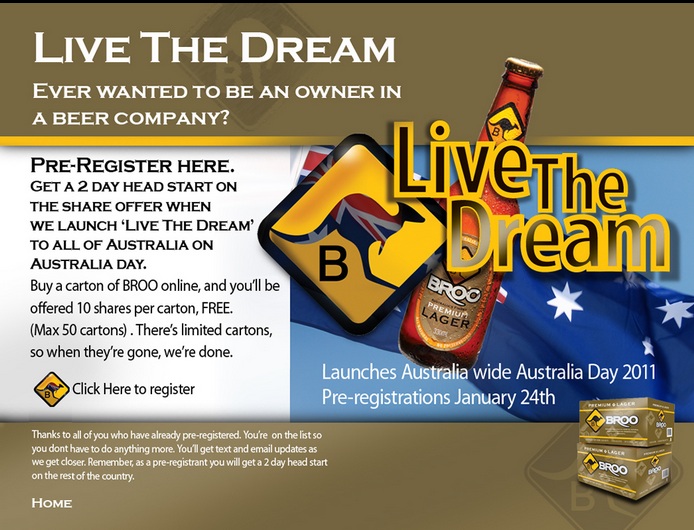 Fancy having a drink of beer and getting some shares in the company as well?
Well, if you're in Australia that is exactly what you can do at the moment.
Taking a novel approach to raising finance the Australian beer brand Broo is currently offering free shares with purchases of their beer.
Consumers need to purchase between one and fifty cartons of Broo via their website for AUD 54.99 each (approximately £35) and then they are entitled to get 10 free shares in the company for each cartoon.
The company is hoping to give away up to 10 million shares and these will be shares with full voting rights so it's definitely more than a PR exercise.
The share prospectus can be found here but shares are only available to Australian residents who have until the end of the month to apply for them.
If you're a heavy drinker then you won't become the major shareholder in the company as the maximum number of shares each individual can get is 500.
All in all this seems a great idea by the company. Drinking beer and investing at the same time – sounds like a nice strategy!