Is it me or is this just nuts?
Anyone that suffers from an allergy knows full well that it can be a very unpleasant experience. One of the more common allergies is when people are allergic to nuts.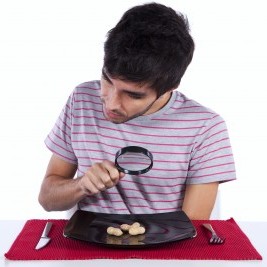 According to Allergy UK, peanut and tree nut allergy is the most common food allergy in adults and children. The symptoms can range from mild reactions to more serious problems including difficulties in breathing.
It's a vital safeguard therefore that food products are clearly labelled with their ingredients in case they contain items which an individual is allergic to.
The Food Standards Agency is an independent government department responsible for food safety and hygiene across the UK. They monitor food products and when for example the allergy labelling is incorrect they can force the food product to be withdrawn from sale or recalled to protect the consumer.
They have just issued an alert about some food that was being sold by the supermarket chain EH Booths.
If I'm honest I'm not sure what to say about the warning as by way of background the food that was being sold by the supermarket was bags of monkey nuts. Monkey nuts are peanuts with the shell on.
To quote from the alert:
EH Booths is withdrawing some batches of its Whole Hearted Roasted Monkey Nuts, because the presence of peanuts is not declared on the label. This makes the product a possible health risk to those who are allergic to peanuts.
Or in other words, the supermarket had failed to highlight that a bag of peanuts with their shells on would contain peanuts.
Now, I'm not an expert here but I can't help thinking that the presence of peanuts in the bag could have been a bit of a clue that the product contained peanuts.
If by any chance you're not allergic to peanuts but are allergic to milk then you should be ok as long as that carton of milk doesn't contain any milk.