Is this a children's fairy tale or an adult horror story?
Forget about the Eurozone crisis that is currently dominating the news and instead, here's a nice bedtime story to tell your children…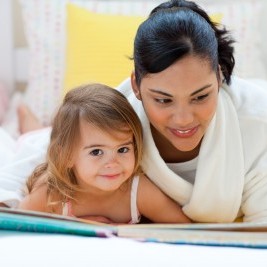 So children, are you feeling tired and ready for your story?
Once upon a time, in a land far far away there was a man called Gordon Reece (or Mr G.Reece).
Now Mr G.Reece was enjoying himself in the sunshine when suddenly everyone in the world started feeling happy and some wealthy friends and banks offered to lend him as much money as he wanted.
Mr G.Reece shielded his eyes from the sun and shook his head in disbelief. He couldn't believe it but he gladly accepted the loans and with all that money he decided to treat himself.
He bought some houses, cars and a new Sony Playstation.
He even employed a couple of people to help him keep his house and garden tidy.
Things were going well but suddenly people around the world started becoming unhappy and didn't buy as many things as they used to.
Mr G.Reece suddenly realised he had spent all of the money he had borrowed and didn't have any money left to pay the interest on the loans.
He had an idea though. He could surely just go to another bank and get a new loan so that he could pay the interest.
Alas for Mr. G.Reece the banks didn't want to lend him any more money as they knew he couldn't afford to pay them back.
He then had another idea. To reduce his outgoings he would get rid of one of his employees and pay the other one a lower salary.
His employees were so upset that they messed up his house and garden and told him that they would carry on messing up his house and garden until he reinstated the job and the previous salary.
He then suddenly remembered his wealthy friends that had lent him money (a Mr F.Rance and Mrs G.Ermany). He gave them a call, explained the situation and they kindly agreed to write off some of the debt he owed them and also gave him a bit of cash to help him through the next few weeks.
His interest payments were now lower which was good but he was still struggling to pay the interest and the wages of his employees.
He decided that maybe this time he should actually go and visit his wealthy friends Mr F.Rance and Mrs G.Ermany and persuade them to write off even more of the debt and maybe give him some more money.
He jumped on a plane and headed to see them. He was feeling fairly positive when he arrived to meet his wealthy friends but then his face suddenly dropped.
There, heading to see the wealthy friends were none other than Mr P.Ortugal, Mrs S.Pain and Mr I.Taly. Three of his poorer friends who were also hoping to be given some money.
The problem though is that the wealthy friends don't have enough money to give to all of the poor friends.
So children, what can they do?
Well, it's time to go to sleep now kids and the story will be continued another night so sleep well, sweet dreams and don't have any nightmares…