Is this segmentation or discrimination?
The banking profession has had it pretty rough over the last few years. Whether you refer to it as the credit crunch, the liquidity crisis or the banking crisis it's been tough for the banks and a number of banks have had to be rescued by government funds.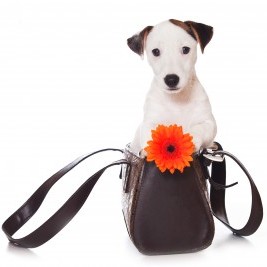 There's also a lot of competition between the banks and a French based bank, Societe Generale, has attempted to win new customers by introducing an innovative product targeted at a particular segment of the market.
In simple terms segmenting the market is ….. wait for it ….. splitting it into ….. wait for it ….. segments (not the most detailed explanation in the world but hopefully it gets the point across!).
These individual segments can then be targeted using the marketing mix (the 4 Ps).
See if you can guess which segment of the market Societe General are targeting with their pink and gold coloured "Pour Elle" bank card.
First of all if you understand French then the name of the bank card may give you a few hints but if not then two of the main items within the "Product" component of the mix are:
1. Handbag theft insurance of up to Euro 200 and
2. A hotline where card holders can call out an electrician, locksmith or handyman free of charge twice a year.
Yes, the new bank card seems to be well and truly targeted towards French male accountants the female segment of the market.
A nice move by the bank but surely this is discrimination as what's to stop a man wanting handbag insurance or being able to call out an electrician?
Well the good news for any men out there that are interested in these things then there's no discrimination as the card is available to both men and women and in fact it's been reported that approximately 5% of the holders of the "Pour Elle" bank card are men.