It's a pretty good interest rate and it tastes a lot better than all the others…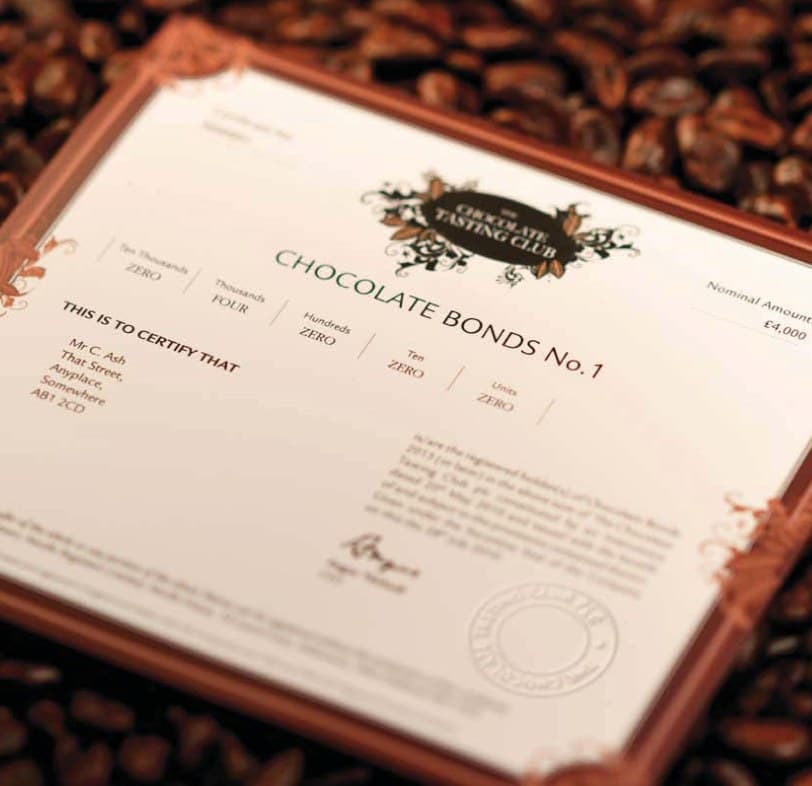 One of my weaknesses is that I just love chocolate.
Hotel Chocolat is a top end chocolate company with nearly 50 stores in the UK, the US and the Middle East. I must admit that I probably spend a bit too much time in their shops than I should but everyone has got their weakness.
As an accountant with a love of chocolate I was pleased to see Hotel Chocolat take a rather unusual approach to raising money to fund their expansion. They are looking to raise cash to increase the number of Hotel Chocolat stores as well as invest in their plantation in St Lucia.
They are raising money by way of issuing bonds. This in itself doesn't sound particularly unusual but what is different about this bond issue is that whilst they are genuine bonds with interest being paid on them, the actual interest paid is in the form of chocolate rather than money.
Two values of Chocolate Bonds will be issued. Holders of the £2,000 bonds will receive six chocolate tasting boxes with a value of £107 which represents a gross interest rate of 6.72% whilst holders of the £4,000 bonds will receive a higher interest rate of 7.29% via chocolates to the value of £233.
The bonds are fully redeemable after 3 years and on every anniversary after that so lovers of chocolate will be able to recover their full investment whilst at the same time enjoying some fantastic chocolates.
The interest rates on the chocolate bonds are pretty impressive when compared to what you would receive on a typical bank account so I'm sure that there will be many chocolate loving investors that will literally be licking their lips in anticipation of the interest that will be received (and eaten pretty soon afterwards….)