It's a rather nice TV and a "bargain" at £6,999 but you'll have to wait until 1 October to get the most out of it.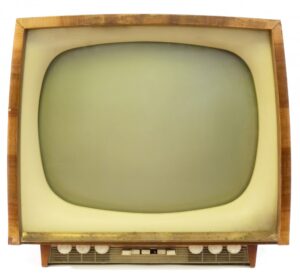 If you are one of those people that keep on losing the TV remote control then you're going to have fun when you need to keep track of your 3D glasses as well.
We blogged earlier this year about the launch of 3D televisions and their position within the product life cycle.
When it comes to the marketing mix (the 4Ps) there are certain characteristics that are found at the introduction stage.
Witness for example the high prices that are currently being charged for 3D televisions – a Samsung UE55C900 52 inch 3D TV was today for sale at the John Lewis shop in Oxford Street in London for £6,999 plus £139.95 for two pairs of 3D Active Glasses (this in itself provides an interesting example of pricing given that one pair of 3D Active Glasses costs £59.95 – if you need a calculator to spot the significance then maybe a career in finance isn't for you!).
The lack of 3D content however was always going to be a problem at the initial stages. After all, a top of the range 3D TV isn't that good if there aren't a lot of 3D programmes to watch.
Sky TV in the UK though is about to come to the rescue. They announced today that they will be launching a dedicated 3D TV channel on 1 October. Some highlights of the launch weekend include coverage of golf's Ryder Cup as well as the film Monster vs. Alien.
The good news for Sky subscribers with the latest Sky+ HD set top box is that they won't need any additional Sky equipment to watch the 3D content. They "only" need one of the latest 3D TVs.
If you're in the UK you can look forward to a rush of "P – Promotion" for 3D TVs in the autumn. We'll report back in a years time but expect by then the "P-Price" to have fallen, the "P-Product" to have developed, the "P-Place" for purchasing to have increased and the "P-Promotion" to have…..