It doesn't make a good photo if you're fired does it?
30 years ago he joined the British subsidiary of Olympus, the Japanese camera and optical giant, as a salesman. He slowly worked his way up through the ranks of the company until last month he became the first western CEO of the Olympus group.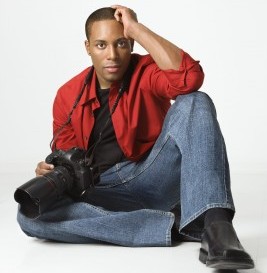 Unfortunately for Mr Michael Woodford his new position lasted for only 2 weeks before he was fired from his position as CEO and according to media reports was told by the Olympus board to "get a bus to the airport".
A western CEO of a Japanese company is extremely rare and a CEO being fired after only 2 weeks is probably even rarer.
According to the Olympus board, Mr Woodford was fired for "causing problems for decision-making".
Mr Woodford didn't hold back from giving his version of the story and he claimed that he was fired for in effect being a high level "whistle blower".
After his appointment as CEO he started asking questions about payments Olympus had made to financial advisers for Olympus's acquisition of Gyrus, a British medical equipment company, for $2bn.
The interesting thing was that advisory fees of nearly $700m were paid to a Cayman Islands registered company called AXAM whose owners were not identified by Olympus.
The really interesting thing though was that the advisory fees paid were equal to nearly 33% of the total acquisition price. This figure of 33% seems a tad high when compared to the industry average for such acquisitions of between 1% and 5%.
The really, really interesting thing though was that AXAM disappeared from the trade register 3 months after receiving their final payment from Olympus.
Now, I'm not a detective but there are some fairly chunky corporate governance issues in this one and a payment of $700m to an "anonymous" Cayman Islands company which has since disappeared probably does warrant a bit of a debate to say the least.
Mr Woodford won't be involved in those debates though as his position as CEO was abruptly ended after 2 weeks.
The Olympus share price fell nearly 50% in the days immediately after the announcements.
Olympus has denied any wrongdoing.