Your jewels are stolen and then this happens…
Well, that was a bit unfortunate.
First of all their jewels were stolen and then they had to pay tax on those very same jewels that they no longer had.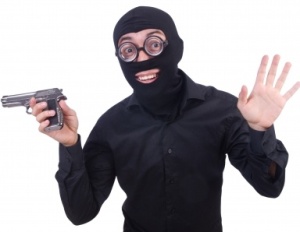 Luxury New York Jewellers Harry Winston can only be described as being pretty unlucky.
The company had taken advantage of the French Customs warehousing provisions. In simple terms, warehousing provisions enable goods that are only temporarily imported into a country before being re-exported to be held in a secure Customs warehouse without officially entering the country. The benefit of this is that it means traders who are importing goods and then re-exporting them don't have to pay VAT or customs duty on the temporary import.
Unfortunately for Harry Winston, the jewels were stolen from the customs warehouse during an armed robbery.
Now, whilst the company was no doubt contemplating the loss of his jewels, things got worse for them as the French tax authorities claimed VAT and customs duty on the jewels. They argued that as the goods had now left the Customs warehouse and entered the country, VAT and Customs Duty was due on them as they had now been imported into the country!
Perhaps understandably Harry Winston wasn't too happy at this. Not only were their jewels stolen but they were now being told to pay taxes on them!
They decided to take the case to the European Court of Justice (ECJ).
The ECJ made their decision though and confirmed that VAT and Customs Duty were in fact payable by the company.
The ECJ stated that it was an unlawful removal of goods from the warehouse and this gave rise to a customs debt on importation (interestingly the law didn't care too much that the unlawful removal from the warehouse wasn't made by the owner but instead by some thieves!!).
The unlucky jeweller could have avoided the taxes if they could have proved that the items had suffered destruction or irretrievable loss. As they had been stolen there was no evidence that the goods had suffered destruction or irretrievable loss.